Warm, hearty, and easy to eat on the go, these Simple Vegan Oat Cookies are packed with nutrients to kickstart your day!
With a mix of oats, almond meal, and just a touch of sweetness from maple syrup, you'll have a breakfast that's not only quick and convenient but also satisfying and packed with fiber.
Plus, you can easily prepare these ahead of time.
Read on to learn how to whip up these portable breakfast treats in your kitchen.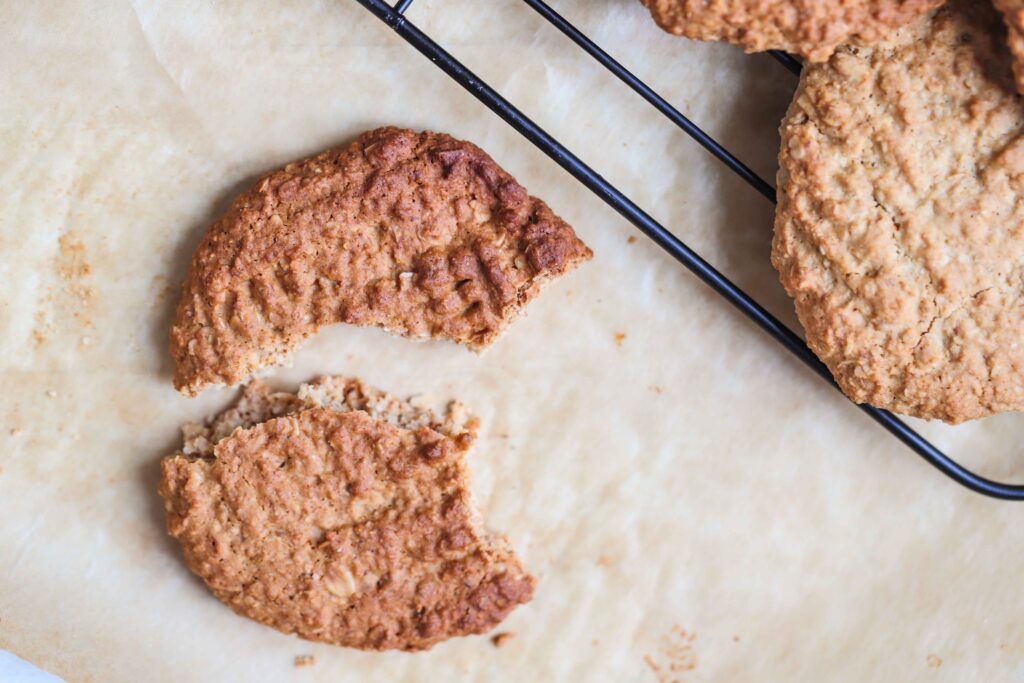 This post contains affiliate links, which means if you click a link and make a purchase, I may earn a small commission at no additional cost to you. See the full details
here
.
Plant-Based Oat Cookie Ingredients
To make these tasty vegan oat cookies, you will need:
2 cups (180g) oats
1 cup (100g) oat flour
5/8 cup (70g) almond meal
6 tbsp. maple syrup
4 tbsp. coconut oil, melted
1 tsp. baking powder
RELATED: Vegan Carrot Cake With Cream Frosting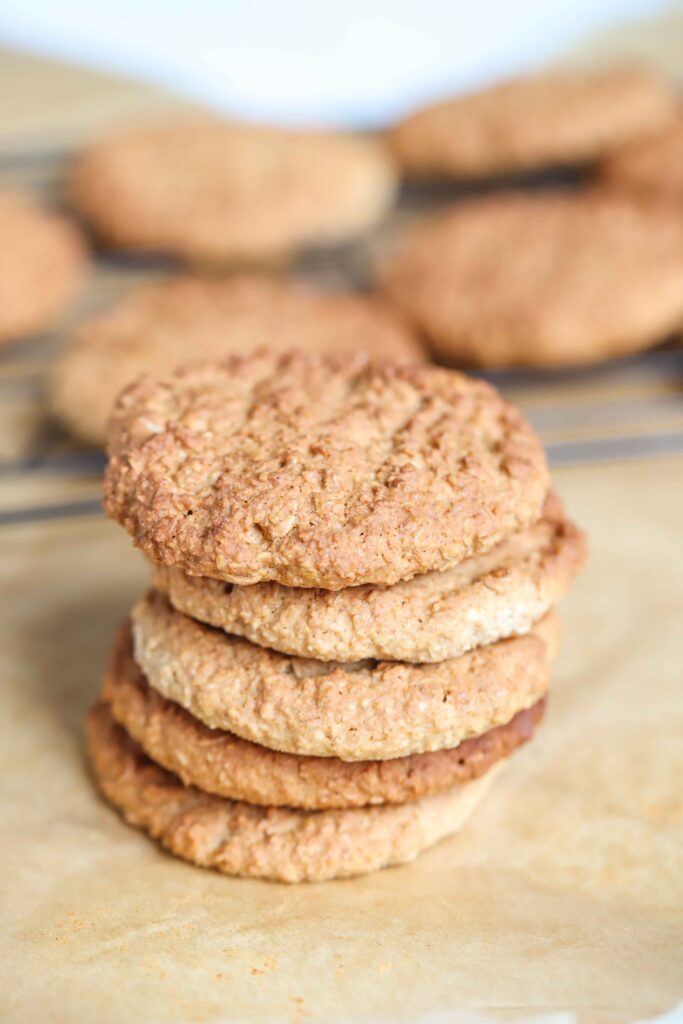 Vegan Breakfast Oat Cookie Instructions
Now that you know what ingredients you'll need, let's get to the details of how to make these delicious vegan breakfast oat cookies.
Preheat your oven to 360°F (180°C) and line a baking tray with baking paper.
In a mixing bowl, combine the oats, oat flour, almond meal, baking powder, and a pinch of salt.
Next, add in the maple syrup and melted coconut oil.
Mix everything well until you achieve a nice, consistent mixture.
Using slightly wet hands, take the mixture and create 12 balls.
Place them on your lined baking tray and gently push them down to create cookie shapes.
Bake the cookies in your preheated oven for about 20 minutes, or until they turn a beautiful golden color.
Allow the cookies to cool before indulging.
RELATED: 8-Ingredient Peanut Butter Christmas Cookies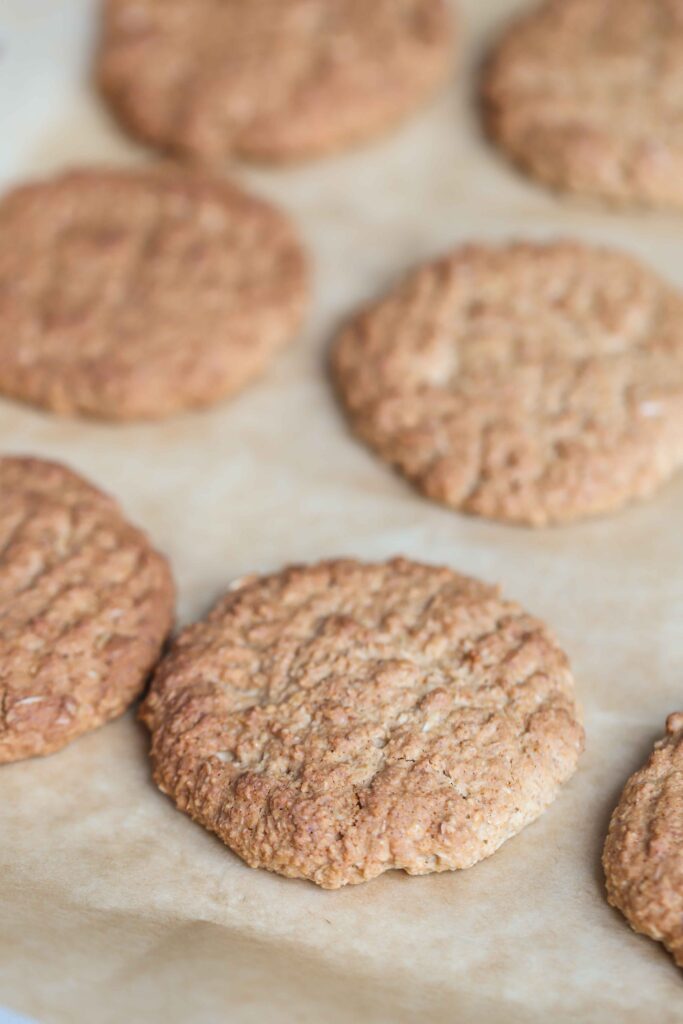 Breakfast Oat Cookies Nutritional Information
Each of these delightful vegan oat cookies provides:
166 calories
9g of fat
18g of carbs
4g of protein
These cookies not only taste fantastic, but they also provide a good balance of macronutrients. Plus, they are super easy to prepare!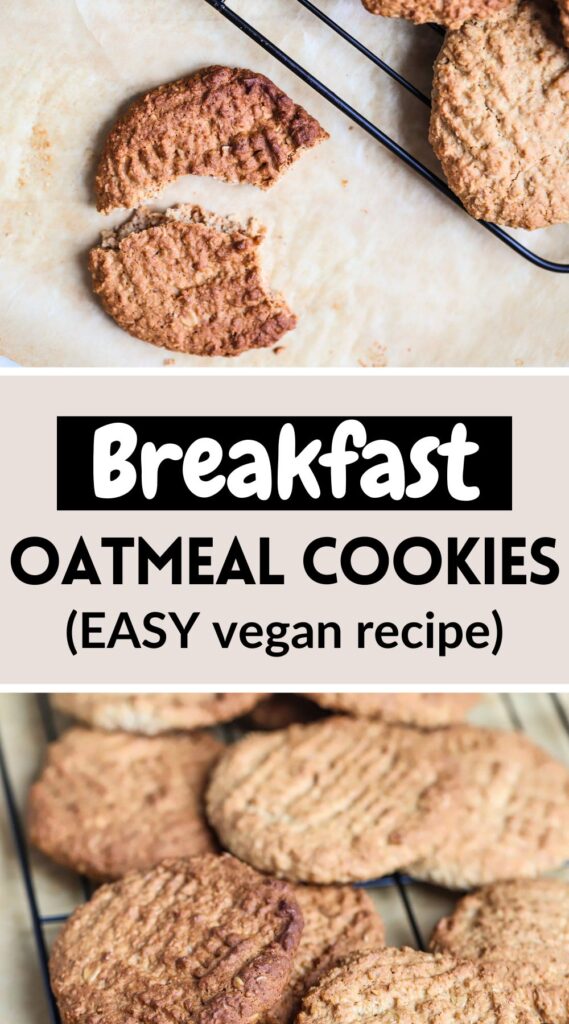 Tips For Weight Loss
If you're making these cookies for weight loss, you may want to try the following tips:
1- Use less maple syrup – you can replace it with a sugar alternative like stevia or erythritol, as these have fewer calories.
2- Reduce the quantity of coconut oil – this will also reduce the amount of fat and calories in your cookies.
3- Make smaller cookies – sometimes the illusion of eating more leads to you feeling fuller, faster. This will also decrease the calorie and fat content.
By following these tips, you can still enjoy delicious vegan oat cookies while also keeping your waistline trim.
RELATED: Vegan Banana Muffins (Plant-Based Dessert Recipe)
Final thoughts
Baking vegan has never been this easy or tasty!
With these Simple Vegan Oat Cookies, you're not just getting a mouthwatering treat, but also a healthful snack you can enjoy anytime.
So go ahead, give the recipe a go, and let me know how it turns out!
Enjoy your baking adventure!
Try these cookie recipes too!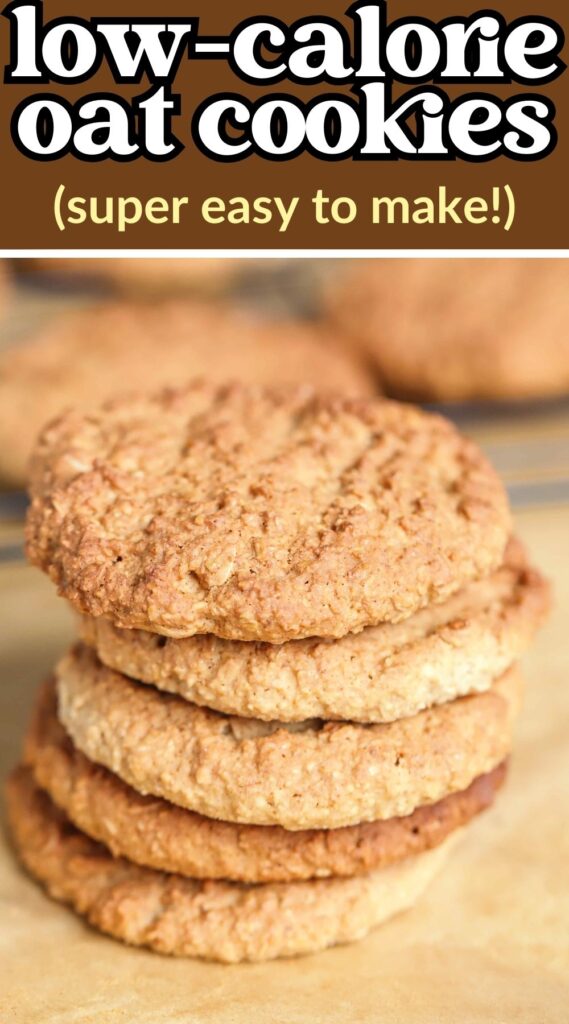 Try These Vegan Breakfast Recipes Next