Ditch the fat and calories of regular mayonnaise and try this quick & easy high-protein tofu mayo recipe! Ready in just five minutes, it's a simple way to add nutrition and flavor to sandwiches, salads, dressings, and more.
Once you try it, you'll never go back to the old thing!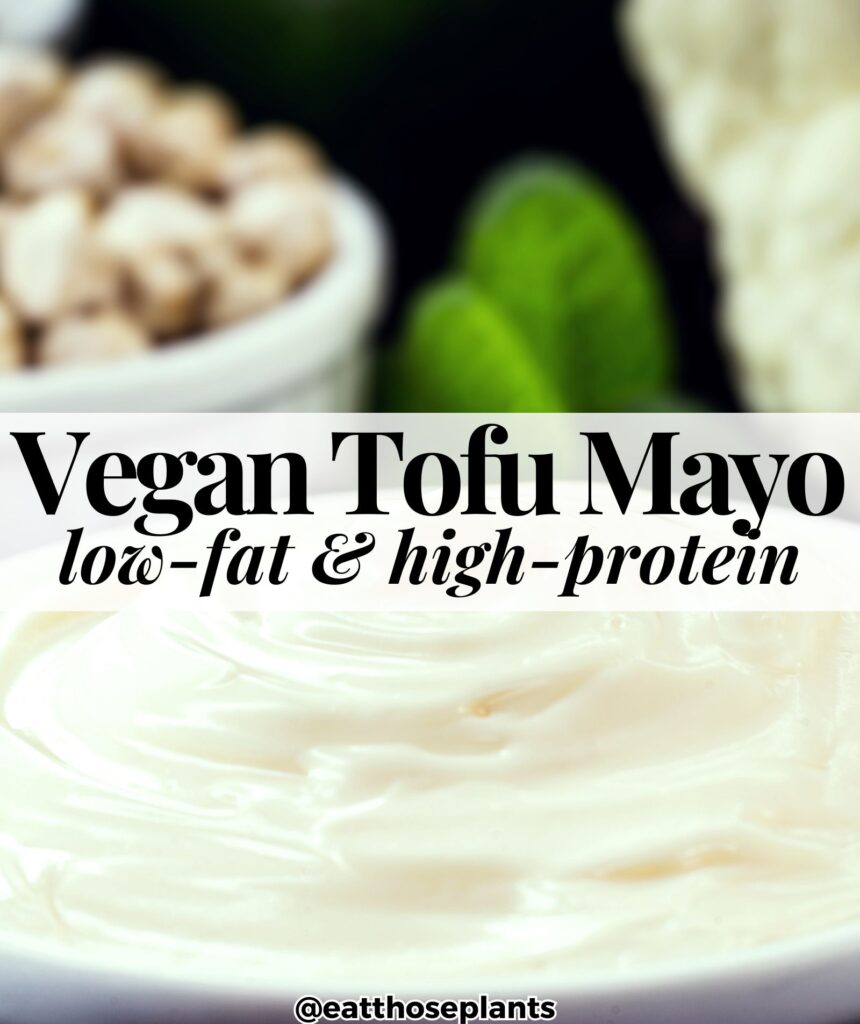 This post contains affiliate links, which means if you click a link and make a purchase, I may earn a small commission at no additional cost to you. See the full details
here
.
Recipe Overview
Ready in 5 minutes
Makes: 1 cup
Serving size: 1/2 cup
Calories: 93
Fat: 5g
Carbs: 3g
Protein: 9g
Ingredients
0.5 package firm tofu (no need to drain)
.25 cups water
2tbsp lemon juice
2tbsp apple cider vinegar
1 tsp yellow mustard or mustard powder
salt to taste

Directions
Rinse your tofu with water, then break it into small pieces and place it inside of your blender.
Add the lemon juice, apple cider vinegar, mustard, and water, then blend everything until smooth and creamy.
Taste the mayo and add salt to your liking.
You may have to play around with the ratio of water and vinegar to get it to the consistency you like.
Tips & Suggestions
This is the most basic tofu mayo ever and it's great for weight loss because it has so few ingredients!
If you want a smoother, creamier texture, you can soak a handful of cashews in water for ten minutes and add them to the mixture before blending.
This improves the taste, but will also add calories.
Since you'll mostly use this as a spread for sandwiches, I find it best to keep it light!
Hope you like it!