I fasted 12 hours every day for one month and it went so well! I wanted to share my amazing weight loss results with you and let you know that you CAN succeed in fasting for weight loss for just 12 hours a day!
While it was a raging success, there was a bit more to it than there might seem.
So I wrote this blog post to tell you everything that happened in that month when I adopted a 12/12 fasting schedule.
That way, you can decide if it might be right for you!
Is 12 Hours Of Intermittent Fasting Enough?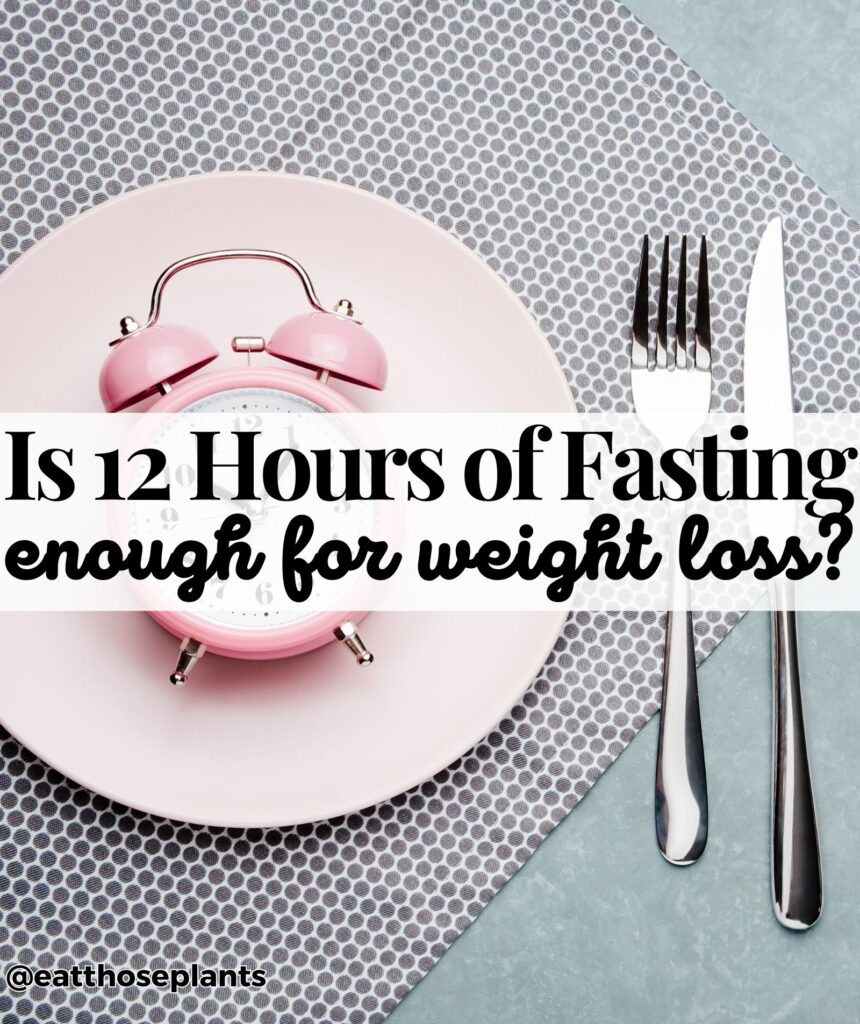 This post contains affiliate links, which means if you click a link and make a purchase, I may earn a small commission at no additional cost to you. See the full details
here
.
Opinions vary greatly on this one…
Some say just 12 hours is enough time to fast each day.
Others insist that 12 hours just won't do.
One thing I've found true in life is what works for one person may not work for the next.
You just have to try and see what works FOR YOU.
So, that's why I've chosen to see for myself.
12 Hours Intermittent Fasting Schedule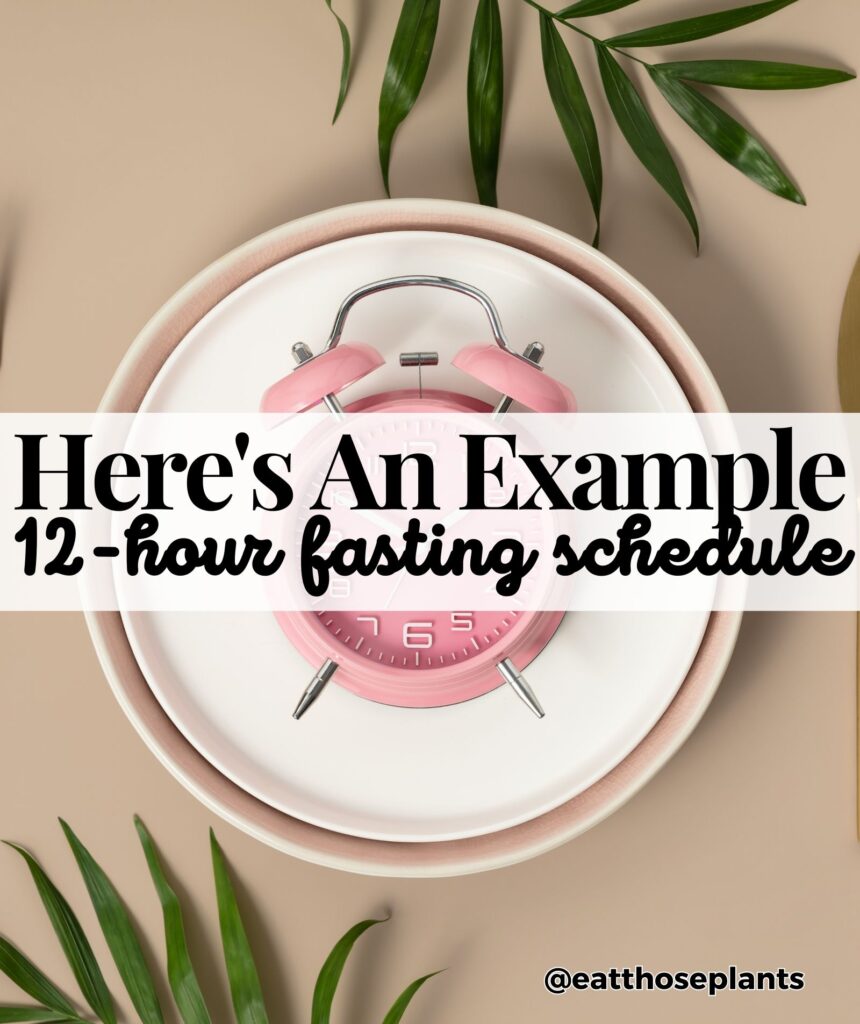 Consistency is really important with intermittent fasting, and so throughout the experience I selected a 9am to 9pm feeding window, and no matter what I made sure I did NOT eat outside those hours.
As is common for many people, I found myself fasting much longer than 12 hours during the work week.
It was really, really easy to skip breakfast and just start eating at lunch around 12 or even 1!
But a huge benefit of fasting just 12 hours came during the weekend!
It was so nice to relax the requirement some and enjoy breakfast without feeling terribly guilty for falling off my plan.
Intermittent Fasting 12 Hours Diet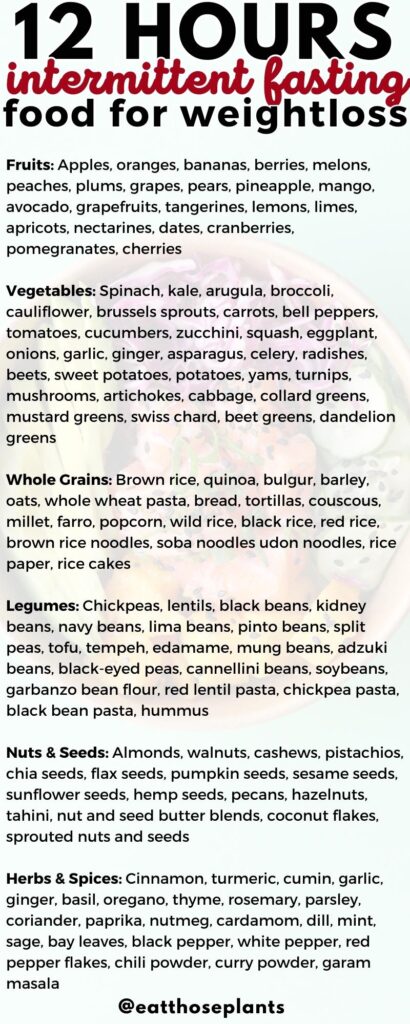 My Diet Stayed Clean AF
Now I'll be honest – I've always struggled with food. But I guess this time something finally clicked.
This go-round I had relatively few issues approaching my diet with discipline and self-control and I think it's for a few reasons.
First, I did a 10-day detox before starting my 12-hours fasting experiment and it really helped heal my digestive system, calm those cravings, and get me in the right mindset for this new journey.
Then, since the detox had me already down several pounds, I was full of momentum to succeed!
Therefore, I only ate when hungry, and then just super-lean foods, close to the Earth, mostly cooked at home.
Tons of fruit, oats, beans, veggies – and the occasional lean meat at the time (though now I eat a more plant-based diet this was NOT the case at first!)
Then I subscribed to Imperfect Produce, which helped with grocery shopping too a bit and it was a recipe for success (no pun intended lol!)
Intermittent Fasting 12 Hours Exercise Plan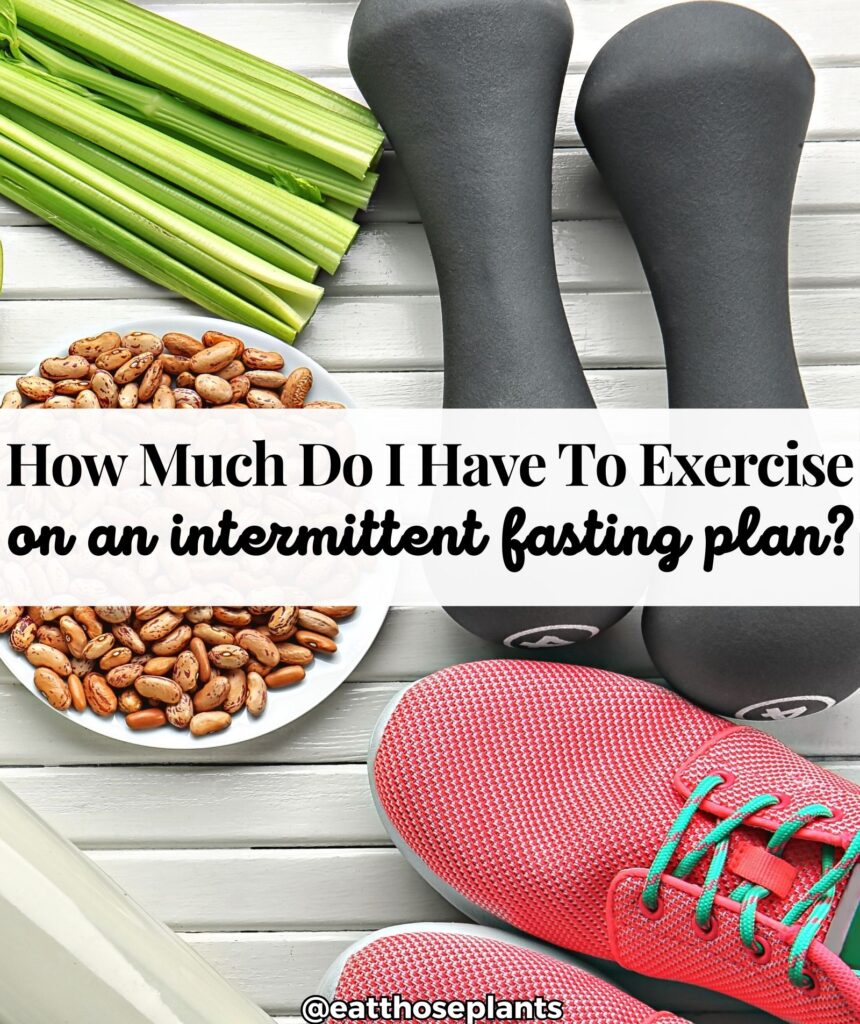 My exercise during the 12-month fasting experiment was so-so.
I lifted weights on average 1-2 days a week, tried to do some treadmill or walking in place whenever I could remember, and then a little yoga here and there.
To be honest, exercise rarely goes exactly how I think it will.
But if there's one thing I've heard over the years that's turned out to be 100% true it's that bodies are really made in the kitchen, and you can't outrun a bad diet.
I've gone through phases where I went nuts in the gym but ate horribly and never got good results.
With fasting 12 hours and really getting my diet together (thanks to my detox cleanse!) I had far better results!
So yeah!
It's a great idea to ease into intermittent fasting with a cleaned-out system and fresh motivation, then you can watch the number on the scale slide down to victory!
12 Hours Intermittent Fasting Before & After
Starting weight: 178.9 | Ending weight: 166.8| Total weight lost: 12.1 pounds
Starting body fat %: 39% | Ending body fat %: 36% | Total body fat % lost: 3%
I lost 12 pounds, 3% body fat, and 8 inches in one month of fasting for 12 hours each day!
How Does This Compare To Intermittent Fasting 16 Hours?
I lost 2.3 more pounds fasting 12 hours than fasting 16 hours. I lost 0.3% more body fat fasting 12 hours than fasting 16 hours. And I lost a whopping 3.75 more inches fasting 12 hours than 16 hours.
12 Hours Fasting Before & After Pictures!
And now… what you've really been waiting for… 12 hours intermittent fasting before and after pictures!
We women are our own worst critics, right? Hubby says "wow you look smokin' hot! You look great!" I see… "meh". But I DO see that belly is going away nice n' right! These pics are definitely motivation to keep going!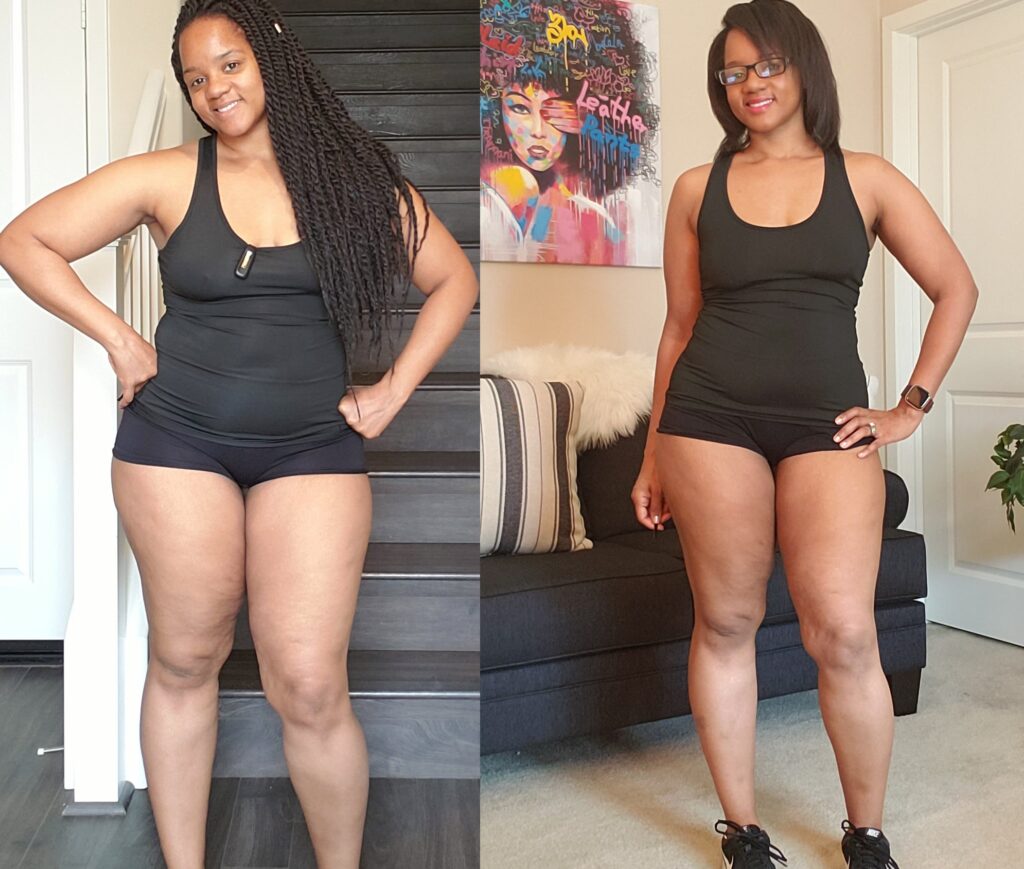 A Quick Note About The Scale…
So, the scale is definitely a love-hate thing, but it's important. I grabbed a biometric scale that tracks more than just body weight so it tells the whole story.
The one I got and absolutely LOVE is right here! This scale is so awesome because it's 1/3rd of the price of the Fitbit Aria scale and has everything you need to track your progress.
I like it a lot because it syncs seamlessly to my phone and comes with a free app for tracking all my data.
So that's how I save my sanity when weighing in, and also am able to calculate so much more than just pounds!
My favorite metrics to track with this amazing scale are BMI, pounds, hydration, and body fat… but there's so much more if you're a data hound. And the charts and graphs are a visually pleasing way to see your progress in seconds!
(That's how I get the information like body fat % to put in the charts I'm sharing with you!) 🙂
12 Hours Fasting 1 Month Results
These results are kinda shocking, but not really.
You really have to look at the big picture before jumping to a conclusion.
Just looking at the numbers it's easy to conclude intermittent fasting 12 hours is better.
But the real story is that along the way I had a mental shift that put me in serious control of my diet.
It still does and always will boil down to controlling what you're eating.
You can't get away from that.
Intermittent fasting works because it restricts the number of calories you take in.
By eating fewer times a day, you automatically lose weight.
Yes, there are also some scientific reasons why fasting works beyond calorie restriction.
I know, for example, it catapults your body into ketosis a lot faster (for those who like the keto diet.)
But fasting for just 12 hours won't give you ketosis.
At that short of an interval, it's just about calories in, calories out.
So, I'm going to say this in big, bold letters:
I LOST 12 POUNDS IN ONE MONTH ON INTERMITTENT FASTING BECAUSE I CONTROLLED MY DIET
It's just a fact that can't be ignored.
If you want to lose weight and keep it off, you must control what you're putting into your mouth.
The end.
Intermittent Fasting 12 Hours Works!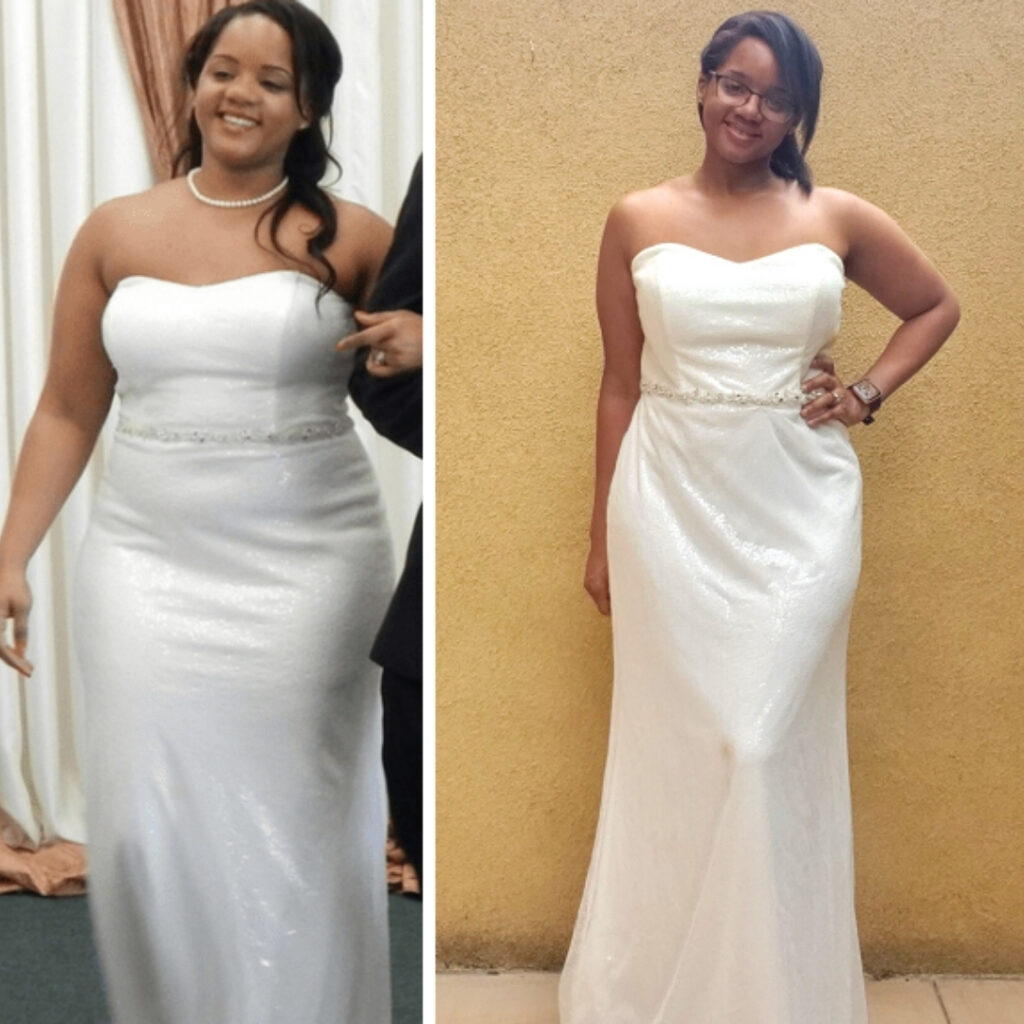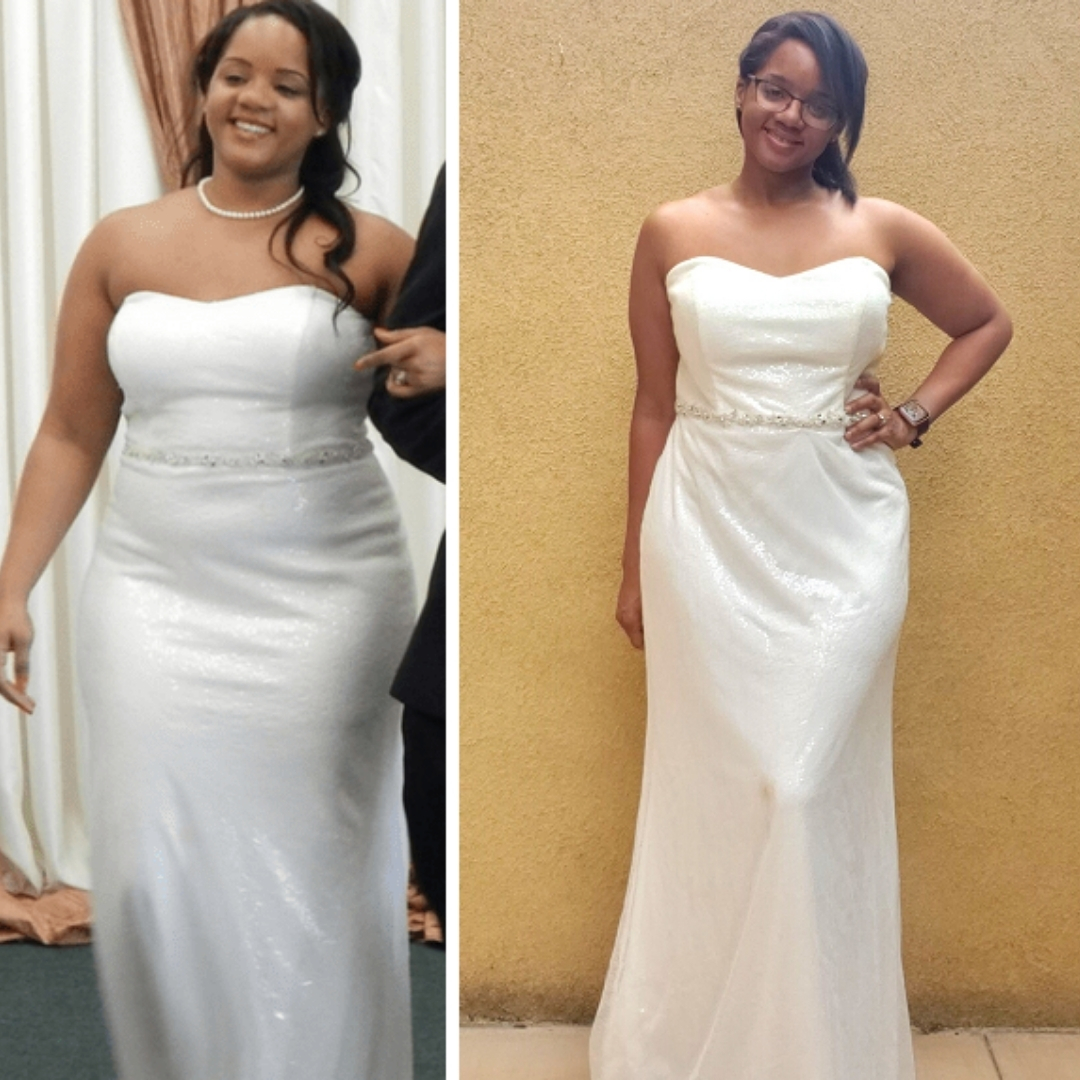 So, I think it's safe to say that fasting 12 hours does work. And for some, it can actually work better than 16 hours.
If you want to eat breakfast with your family on the weekends or, like me, find it easier to fast longer when you're busier during the week, fasting 12 hours gives you a sense of satisfaction because you're doing it right!
In fact, making it to 12 hours so easily in some way could make you want to keep going longer just because no pressure.
I think this is really an exciting experiment because it means you can succeed without something too overwhelming.
And then you could always start with 12 hours and increase it over time if you want or need!
So as for me, I did wind up eventually reaching my goal weight (below 140 pounds.) And it was through a combination of intermittent fasting and really monitoring my diet (just as I said earlier in this article!)
While my 3-step approach isn't the only method out there – I know it works and is a great solution if you – like me – have struggled with your weight and finally want to get off the wheel!
Whatever path you choose, I want you to know that nothing is impossible.
You CAN get great results if you believe you can, and I'm rooting for you every step of the way.
Happy fasting!