Intermittent fasting is great for slimming down and jumpstarting your body goals, but did you know that there are some simple hacks that you can use to burn even MORE fat than usual?
Yep – it's true!
After struggling with my weight my entire life, then going on to lose over 40 pounds easy, I want to share a few of my favorite hacks that can help you burn MORE fat fasting!
Ready? Let's go!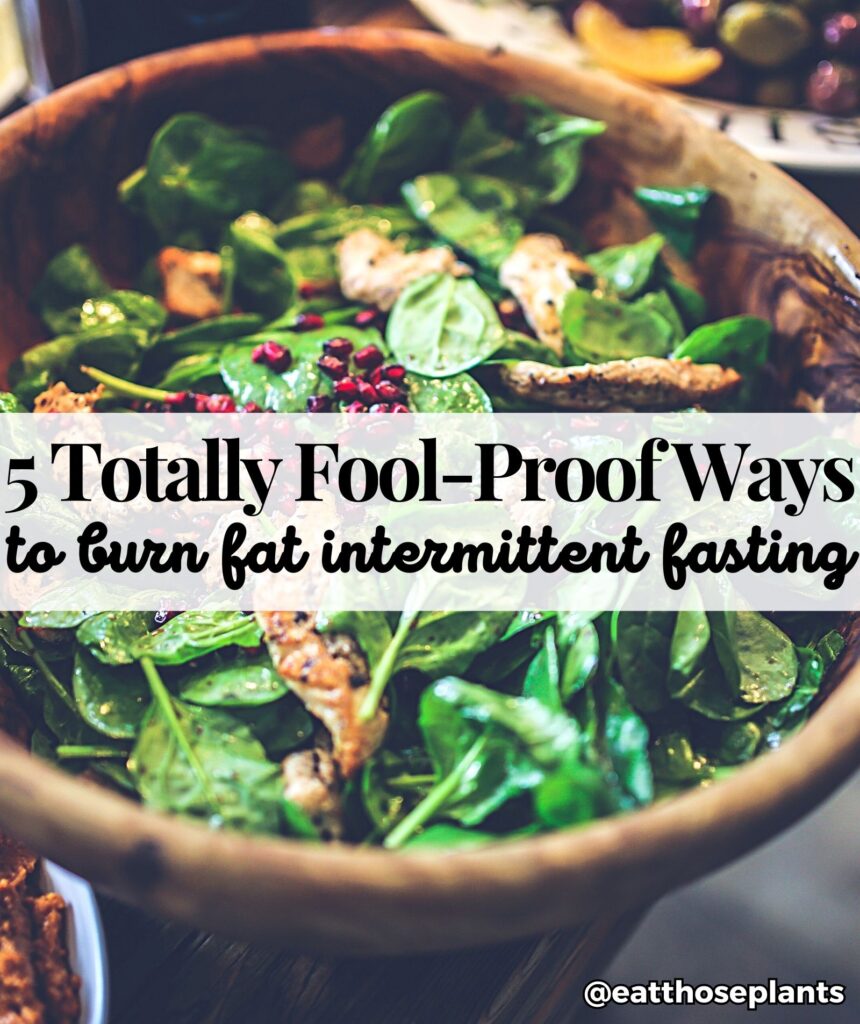 This post contains affiliate links, which means if you click a link and make a purchase, I may earn a small commission at no additional cost to you. See the full details
here
.
What Is Intermittent Fasting?
Just in case you don't already know, intermittent fasting is one of the most popular weight loss lifestyle changes in recent years.
In a nutshell, it works by restricting what you eat rather than when you eat.
As such, calling intermittent fasting a "diet" is a misnomer. You can technically eat whatever you want – as long as you do it within a particular window.
The most common fasting schedule is 16/8. Meaning you'd fast for 16 hours of the day and consume all your food for the day within an 8-hour window. Typically, this means skipping breakfast and eating only between the hours of noon and 8 at night.
Some people fast longer or shorter, however.
I lost most of my weight fasting between 12 and 14 hours a day (now I maintain at just 12 hours, which is easy peasy – let me tell you!)
But some people fast for up to 20 or more per day – or even more!
Intermittent fasting generally works great for people who don't want the restrictive nature of elimination diets and prefer to enjoy most of the foods they like while still losing weight.
If this sounds good to you, keep reading!
Lifestyle Changes Help You Burn Fat Faster
So, being 100% honest, intermittent fasting really does work!
Over the years I've struggled so much with my weight. It was downright depressing!
Intermittent fasting really is the only thing that really helped me make long-term, sustainable change while avoiding feeling deprived.
But it's not just intermittent fasting that will really help you burn fat and keep it off.
It's really a combination of intermittent fasting with modifications to diet, exercise, and lifestyle that help you get from point A to point B.
So, if you want to burn more fat every day, then these are the five most effective ways to do it!
1- Try The Smoothie Diet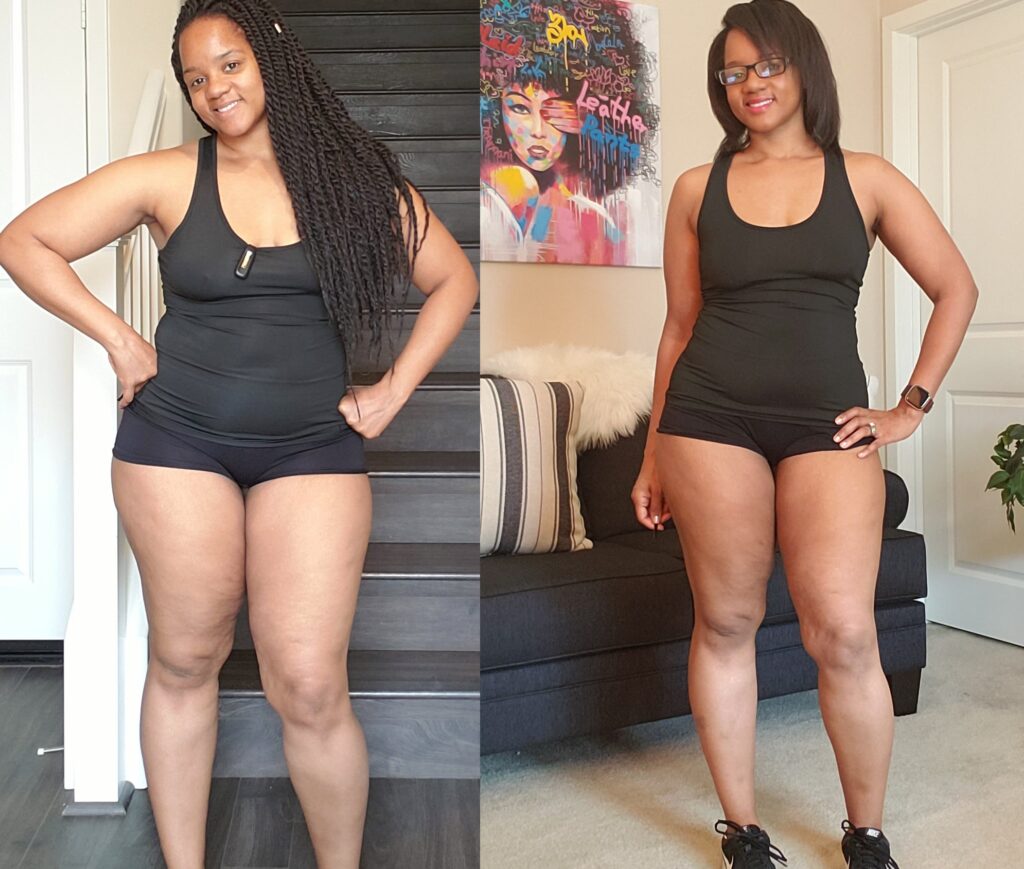 First and foremost, no matter how you feel about the word "detox", let me tell you – starting out fresh, resetting my mind and body for the long-term transitions I needed to make, and then diving in with intermittent fasting is 100% what I believe led me to lose all the weight I wanted.
If you're anything like me, by the time you reach your final breaking point, it will come after you've tried and failed (likely for years), gone off the rails a time or ten, and just feel a little run-down and maybe also somewhat disappointed or doubtful.
So what I did was jumpstart my metabolism, mindset, and weight loss with the 21-Day Smoothie Diet!
I started on a Monday and used the previous weekend to prep and prepare… I got my groceries, planned the smoothies and meals I'd eat, read all the info so I'd know what to expect, and generally just got myself in the right headspace.
On Sunday night, I said goodbye to ultra-processed foods (especially sugar) and set out on the 21-day detox with high hopes for success!
I'll be honest – the first few days were kinda tough…
But you know what?
After the first two or three days I started to feel so much better.
By the first five days, I was down four pounds – and by the end of ten days I had:
lost 8.2lbs
reduced sugar cravings to zero
reduced my bloat significantly
gained more energy
began feeling so much lighter, happier, and ready to take on the world!
And that's when I knew… this was the LAST time I'd struggle with my weight.
And I was right!
From there I took intermittent fasting super seriously (but also lightly – fasting a moderate 12 hours a day)…
And went on to lose nearly 50 pounds (and keep it off for YEARS now!)
If you're interested in following a similar plan, you, too, can start your 21-Day Smoothie Diet!
I swear by it – it's such an incredible way to feel a sense of peace, calm, freshness, and renewal as you change your body and your life!
Check it out now and see what you think! 🙂
You won't regret it.
2- Twenty Minutes of Exercise Is All It Takes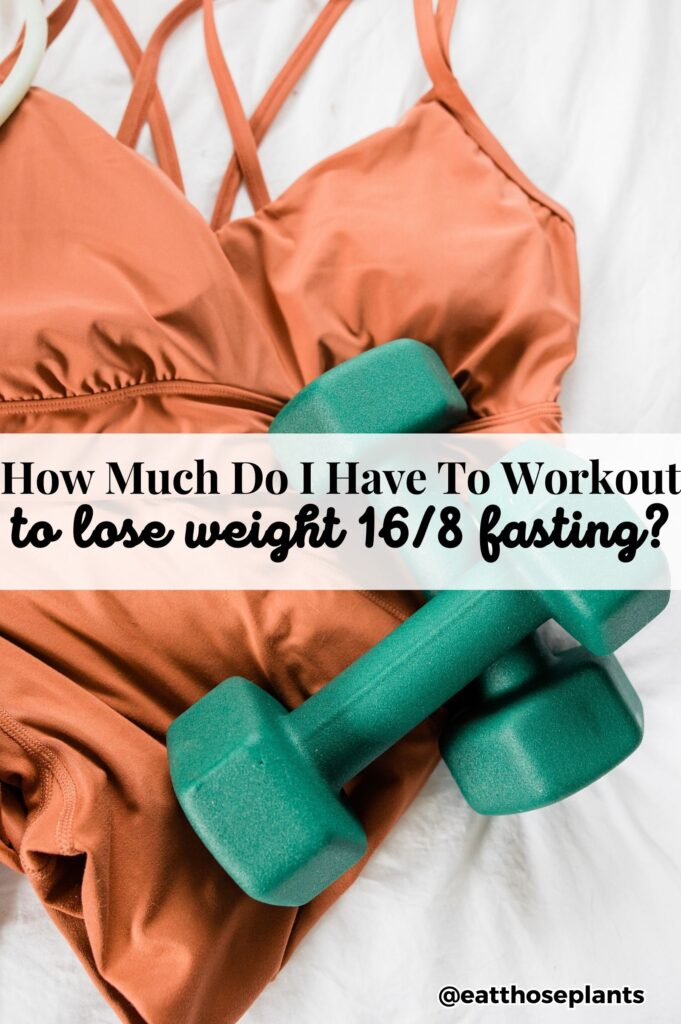 Indeed, one of the most significant benefits of intermittent fasting for weight loss is that you can burn fat just by restricting your feeding window alone.
But you will burn more fat and lose more weight if you add in some regular exercise.
If you struggle to find time to exercise, then you have to change your priorities.
You can still tackle cooking, cleaning, work, and other chores and find time to exercise if you put your mind to it
How?
You don't need a four-hour workout to burn fat!
All you need is twenty minutes or so.
The benefit of intermittent fasting is that if you play your cards right, you're already doing the most important part – restricting calories.
If you can commit to just twenty minutes of moderate exercise a few times a week, you'll give yourself so much of a boost!
You can even do quick workouts at home!
Click here to try this 9-minute workout and see for yourself how little you have to do!
3- Eat Whole Foods To Burn Fat Fasting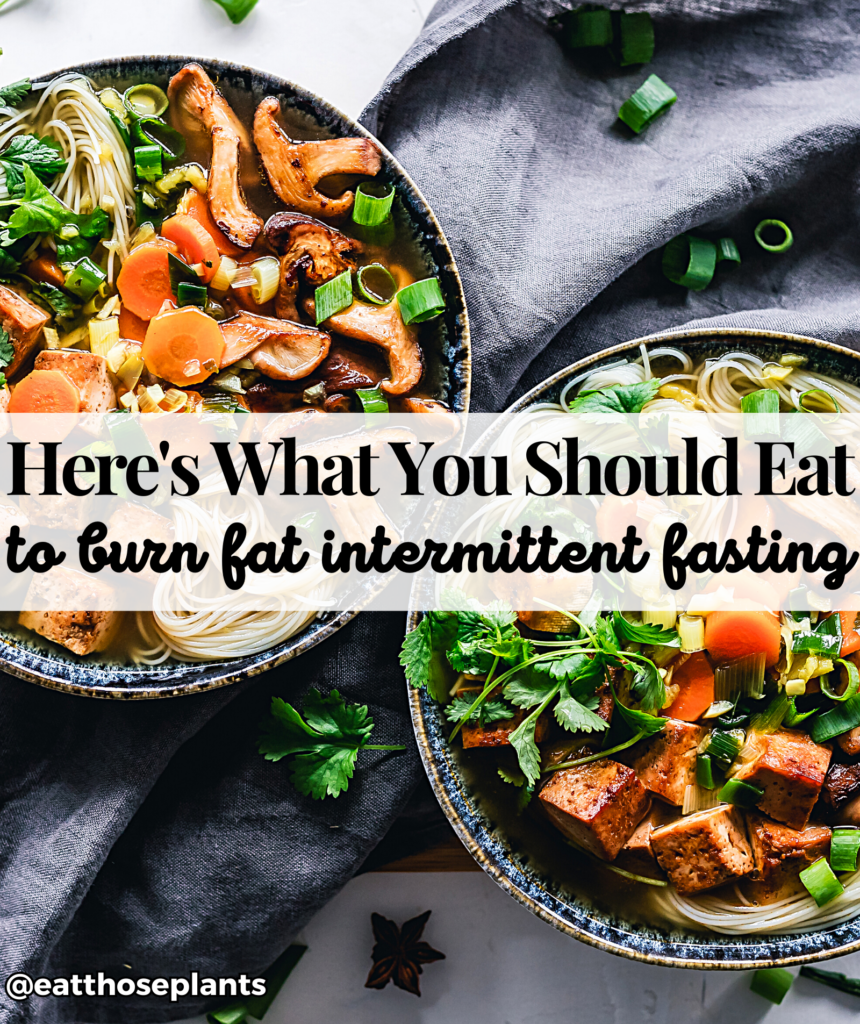 The best way to make sure you nourish your body during your feeding window, whether you're fasting for 12 hours, 16 hours, 20, or more, is to eat whole foods.
Whole foods are those that are as close to their natural state as possible.
So, for example, opt for an entire apple rather than processed apple juice.
Eat whole grains like oats, rice, and barley – avoid processed carbs like potato chips and cookies.
(It's how you can lose TONS of weight without feeling deprived – AT ALL!)
Going hungry is so awful – isn't it?
I believe slimming down doesn't mean starving out.
4- Track Your Progress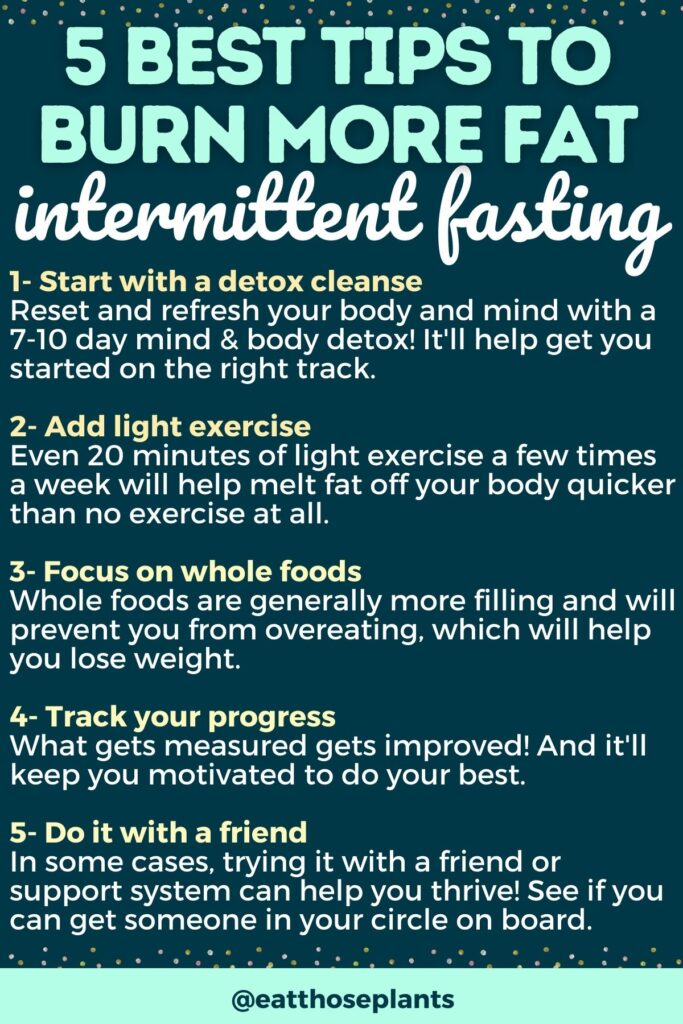 Another tip that I have for burning more fat while fasting is really more mental than physical.
Tracking your progress!
For the most part, just tracking your fasting hours is enough to keep you on target and also motivated to reach your goals.
But if you don't mind collecting more data about what you're doing, I recommend also tracking your meals (you don't necessarily need to track calories, but at least taking notes on what you're eating can go a long way.
Furthermore, since body weight fluctuates (especially for us women), tracking your weight loss may not tell enough of a story.
Taking body measurements, progress photos, and even seeing how your clothes fit can help you burn more fat and lose more weight because you'll be SO much more motivated to try your best once you see progress!
Consider what you might feel comfortable tracking and how it could help you on your fasting journey 🙂
5- A Support System Can Help
Last but not least, an excellent way to stay focused while fasting (and thus burn more fat) is to engage your support system!
Whether it's family members, friends, or even online groups, having a support system can help you stay motivated and on track.
Think of this as your extended team of cheerleaders to celebrate the small wins with and provide encouragement when you're feeling down.
These people will be there for you and help keep your energy up along the way.
If you don't have anyone in your life who you can trust (I actually had problems with my husband not supporting me in the beginning), I recommend the intermittent fasting forum on Reddit.
It's a great place for people who "get it" and will cheer you on your success!
Become An Intermittent Fasting Fat-Burning Machine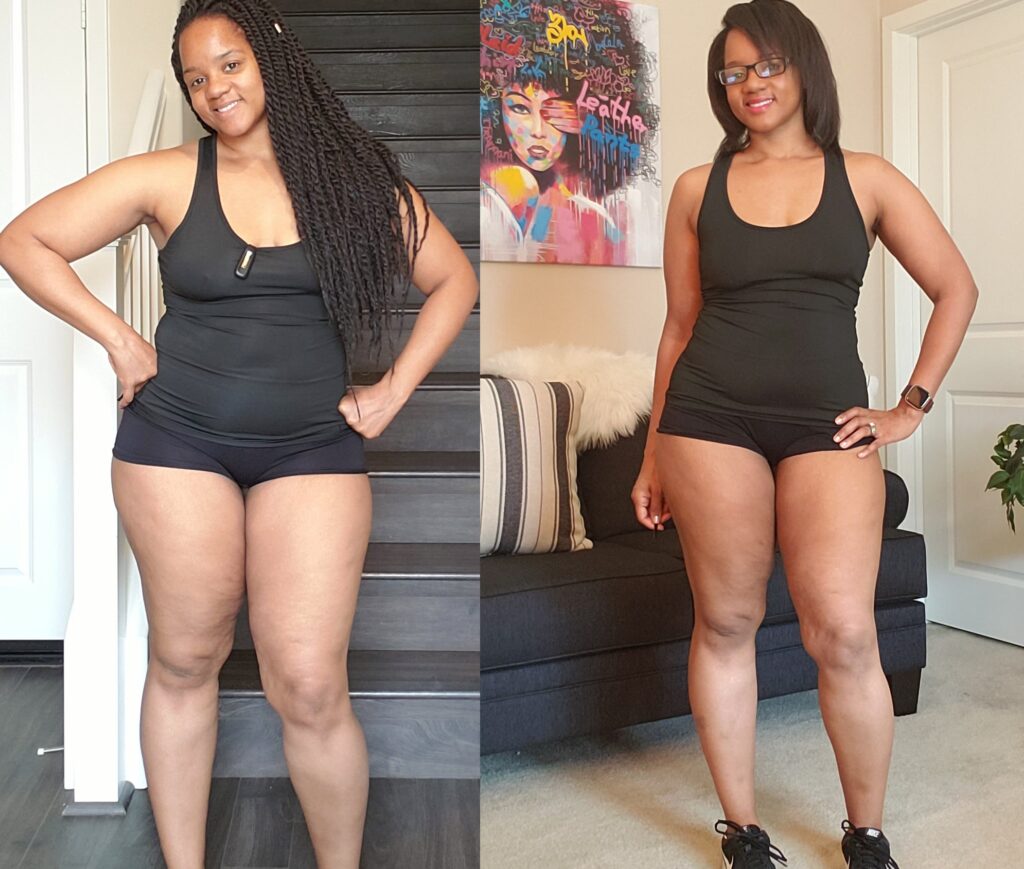 There are a variety of ways you can increase your ability to burn fat while intermittent fasting.
The five suggestions above are some of my top-secret ultimate hacks that I used to finally reach my goal after struggling for almost 10 years!
The way I see it, it's so important to incorporate simple, sustainable activities into our lives that help us release extra pounds in a way that actually feels good – or it won't work.
Life is already so stressful and it's really important to feel good inside and out.
So I hope that if you consider intermittent fasting that you take a gentle approach that feels easy to you, and that you gracefully release whatever is holding you down.
Trending Fat Burning Fasting Ideas