This Vegan Orange Cake with Strawberries is a delightful and moist dessert that's both dairy-free and egg-free. Bursting with the fresh and tangy flavors of oranges, it's a perfect treat for any occasion.
With simple ingredients and easy instructions, you'll have a delicious vegan cake ready in no time.
This recipe yields 12 slices, making it ideal for sharing with family and friends.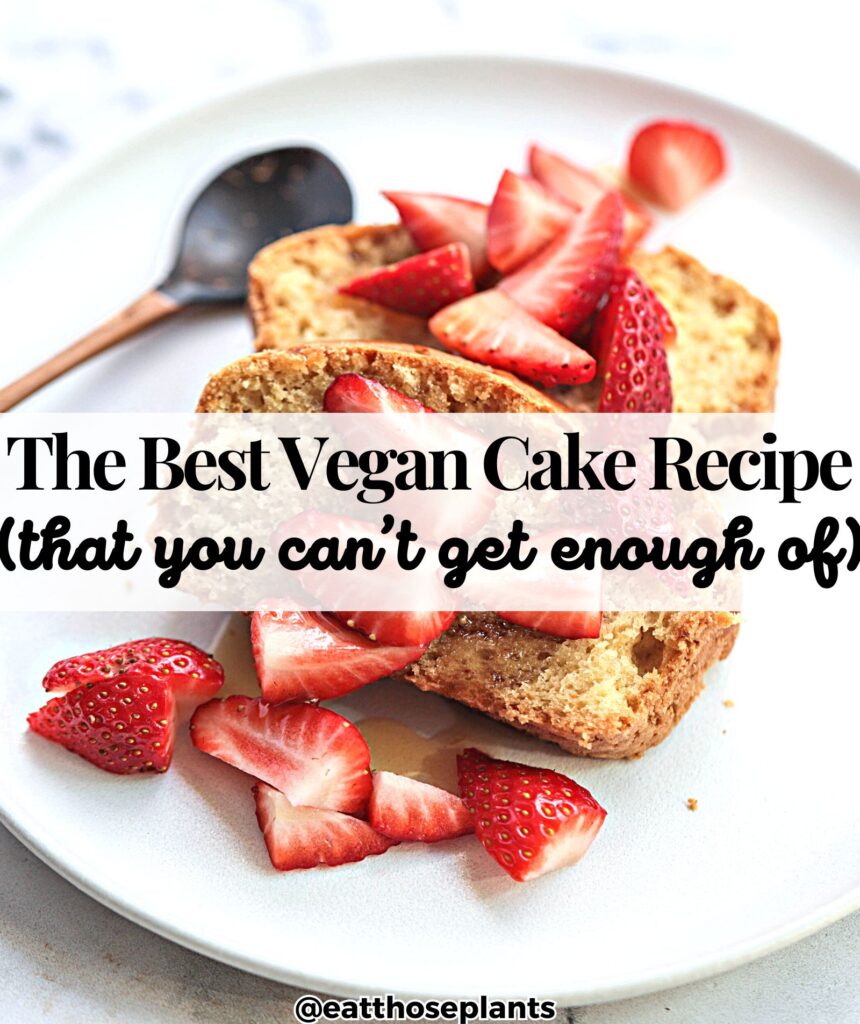 This post contains affiliate links, which means if you click a link and make a purchase, I may earn a small commission at no additional cost to you. See the full details
here
.
Vegan Orange Cake Ingredients
Olive oil cooking spray
8.5 fl. oz. (240ml) unsweetened almond milk
1 tbsp. apple cider vinegar
1 tbsp. fresh orange zest
3 tbsp. orange juice
1 tsp. vanilla extract
3.9 oz. (110g) coconut sugar
2.8 fl. oz. (80ml) olive oil
8.5 oz. (240g) all-purpose flour
1 tsp. baking soda
½ tsp. salt
For the Orange Glaze
3 tbsp. powdered sugar
1 tbsp. orange juice
For the Strawberry Topping:
5.8 oz. (165g) sliced strawberries
1 tbsp. fresh orange juice
Recipe Overview
Preparation Time: 15 minutes
Cooking Time: 50 minutes
Total Time: 1 hour and 5 minutes
Servings: 12 slices
Calories: 161 kcal
Fats: 6g
Carbs: 26g
Protein: 1g
Fiber: 3g
Cooking Instructions
Preheat the oven to 325°F (160°C). Lightly spray a loaf pan with olive oil cooking spray or line it with parchment paper and lightly spray with cooking oil.
In a small bowl, whisk together almond milk and apple cider vinegar. Set it aside for 5 minutes.
In another small bowl, whisk together the orange zest, orange juice, vanilla extract, coconut sugar, and olive oil until the sugar is dissolved. Then, add the almond milk mixture and stir well.
In a large bowl, whisk together the all-purpose flour, baking soda, and salt.
Gently stir the orange-milk mixture into the flour mixture until just combined.
Pour the cake batter into the prepared pan and bake for 50-55 minutes, or until a toothpick inserted into the center of the cake comes out clean.
Remove the cake from the oven and allow it to cool in the pan on a wire rack.
Once the cake has cooled, gently remove it from the pan.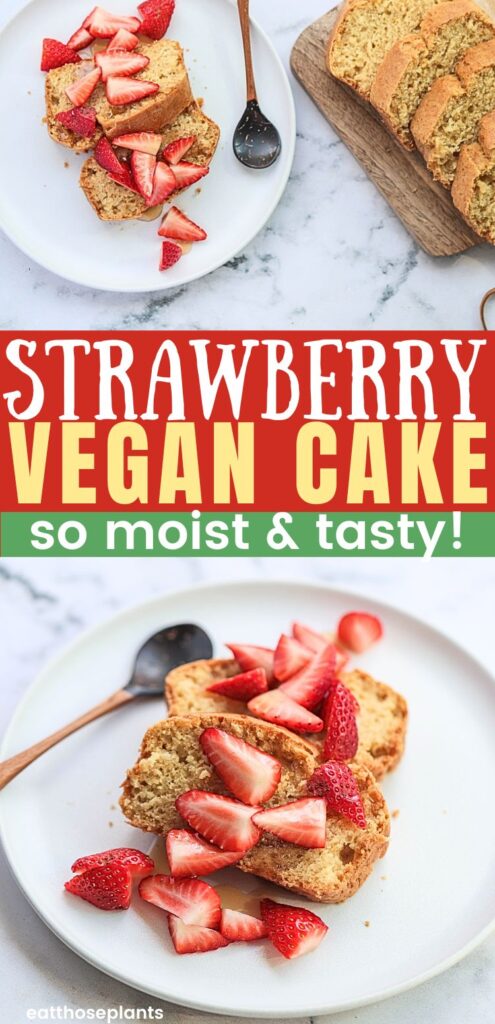 For the Orange Glaze
To make the orange glaze, whisk together the powdered sugar and 1 tablespoon of orange juice. Drizzle it over the cooled cake.
For the Strawberry Topping
Toss the sliced strawberries with 1 tablespoon of fresh orange juice and spoon them over the cake slices before serving.
Serving Suggestions
This cake is delicious served with a scoop of ice cream or a dollop of whipped cream.
To keep the whole experience vegan, consider one of the many vegan or plant-based ice cream options on the market these days.
I hope you enjoy your vegan cake – it's a great one! 🙂