This plant-based cheesy sauce is the perfect replacement for real cheese and can help you lose or maintain weight, too.
Made largely of cauliflower, it is low-calorie, inexpensive, easy to make, and ready in about 30 minutes.
You might want to double the batch to make it stretch – you'll want to use it for everything!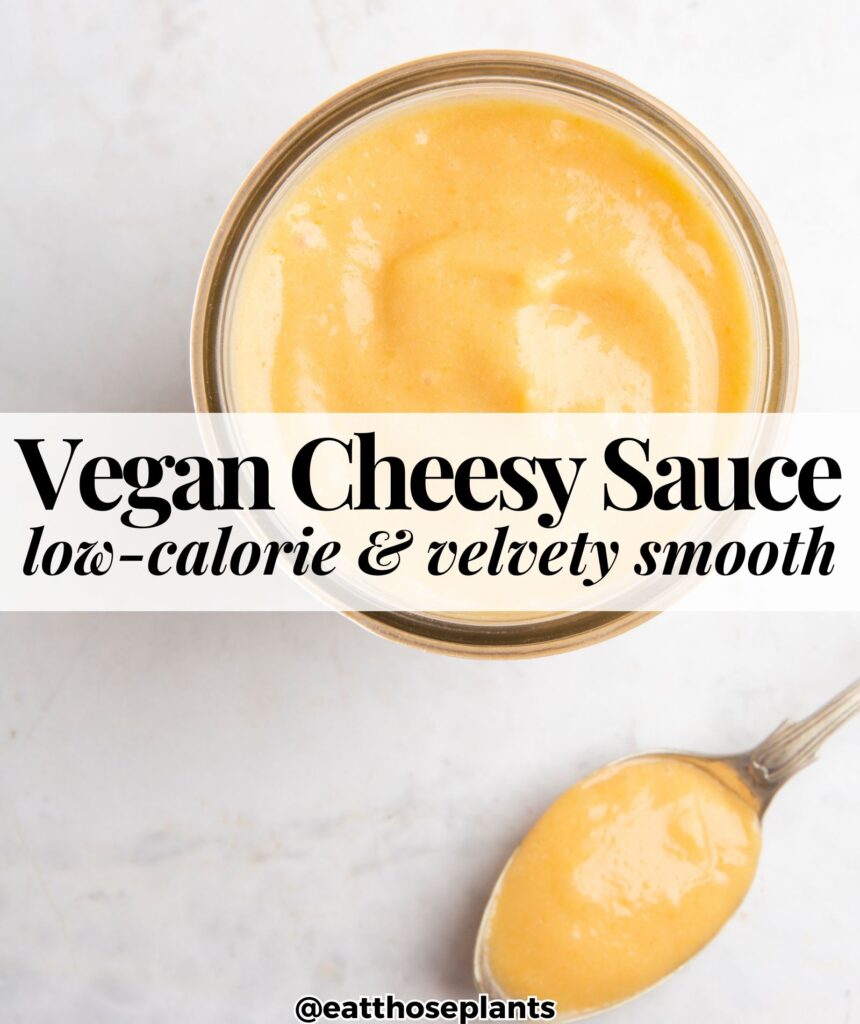 This post contains affiliate links, which means if you click a link and make a purchase, I may earn a small commission at no additional cost to you. See the full details
here
.
Recipe Overview
Cook time: 30 minutes
Makes: 2 cups
Serving size: 1/2 cup
Calories: 95
Fat: 5g
Carbs: 10g
Protein: 5g
RELATED: 17 Low-Calorie Vegan Food Swaps To Help You Lose Weight
Ingredients
¼ cup raw cashews (35g)
2 cups chopped cauliflower (200 g)
¼ cup diced yellow onion (40 g)
3 garlic cloves, peeled and left whole (8 g)
1 cup water
⅓ cup unsweetened almond milk
2 tablespoons nutritional yeast (10 g)
1½ teaspoons apple cider vinegar
½ teaspoon onion powder
¼ teaspoon red wine vinegar
⅛ teaspoon black pepper
salt to taste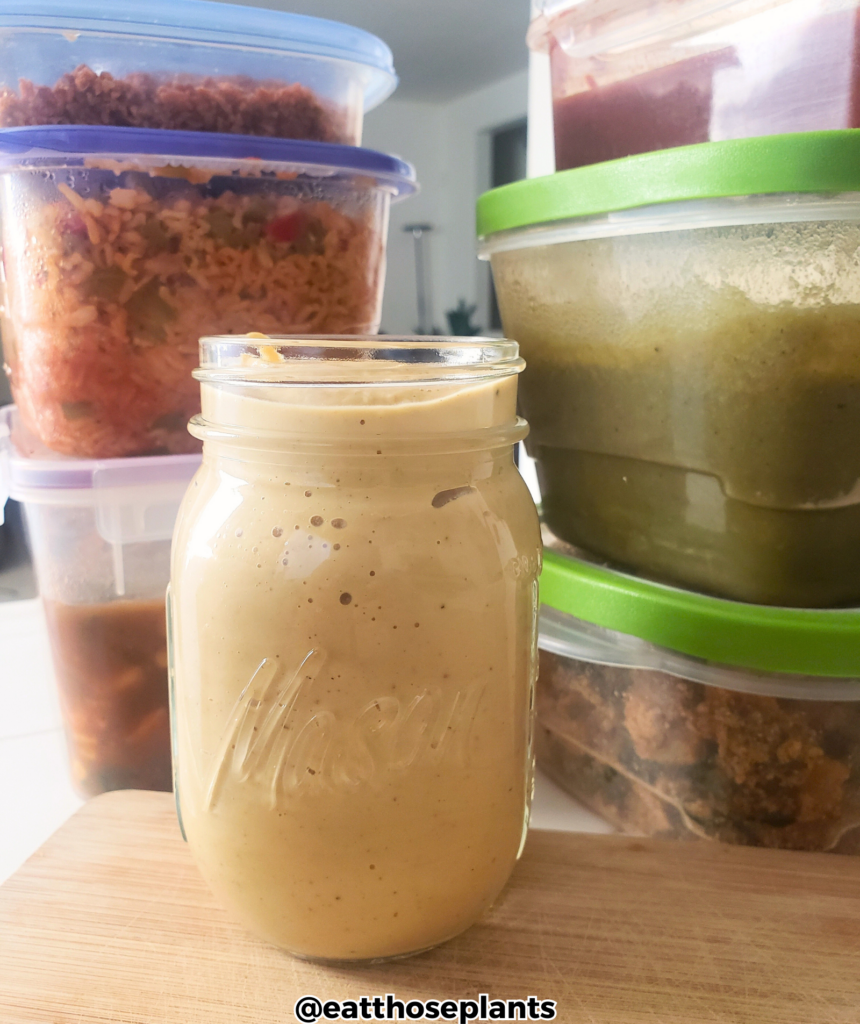 Instructions
Place the cashews, cauliflower, onion, and garlic in a stockpot with the water. Bring to a boil, then cover and simmer for 15 minutes or until the cauliflower is super soft.
Drain the vegetables, discard the cooking water, and put the vegetables in your blender.
Add the remaining ingredients and blend until smooth and creamy.
Tips & Serving Suggestions
If you prefer a "cheesier" flavor, add more nutritional yeast to the blend.
Add as much salt as you need to bring out the flavors.
This cheesy sauce is great for almost anything. I use it on top of baked tortilla chips for nachos most often.
I also like using it with Banza chickpea pasta and broccoli for a quick and easy dinner idea!
I always store mine in mason jars and find it keeps for about a week.
Hope you like it! 🙂