Celebrate the holiday season with these delightful Peanut Butter Christmas Cookies. They are easy to make and packed with nutty, sweet, and slightly salty flavors.
These cookies are perfect for sharing with loved ones or leaving out for Santa Claus on Christmas Eve.
Here's how you can make them!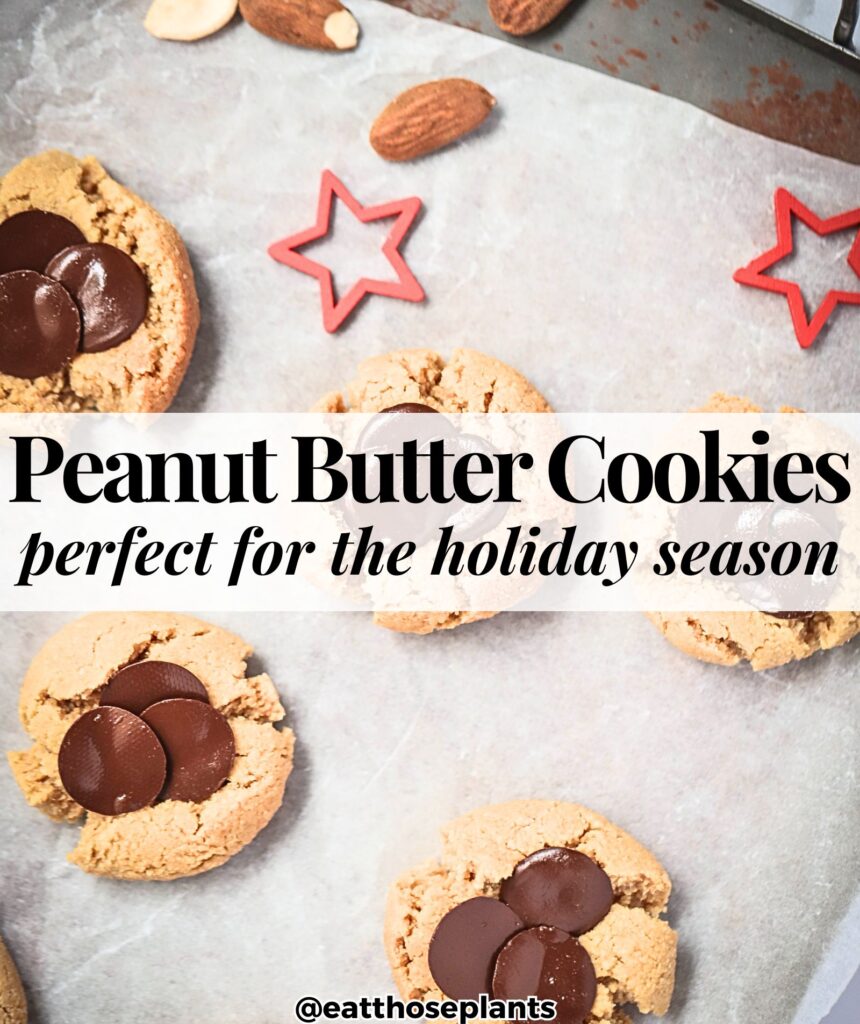 This post contains affiliate links, which means if you click a link and make a purchase, I may earn a small commission at no additional cost to you. See the full details
here
.
Recipe Overview
Preparation Time: 30 minutes
Cooking Time: 10 minutes
Servings: 14 cookies
Calories per Serving: 209
Fats: 16g
Carbs: 12g
Protein: 5g
Fiber: 2g
RELATED: Chewy Cranberry Oatmeal Cookies (Plant-Based)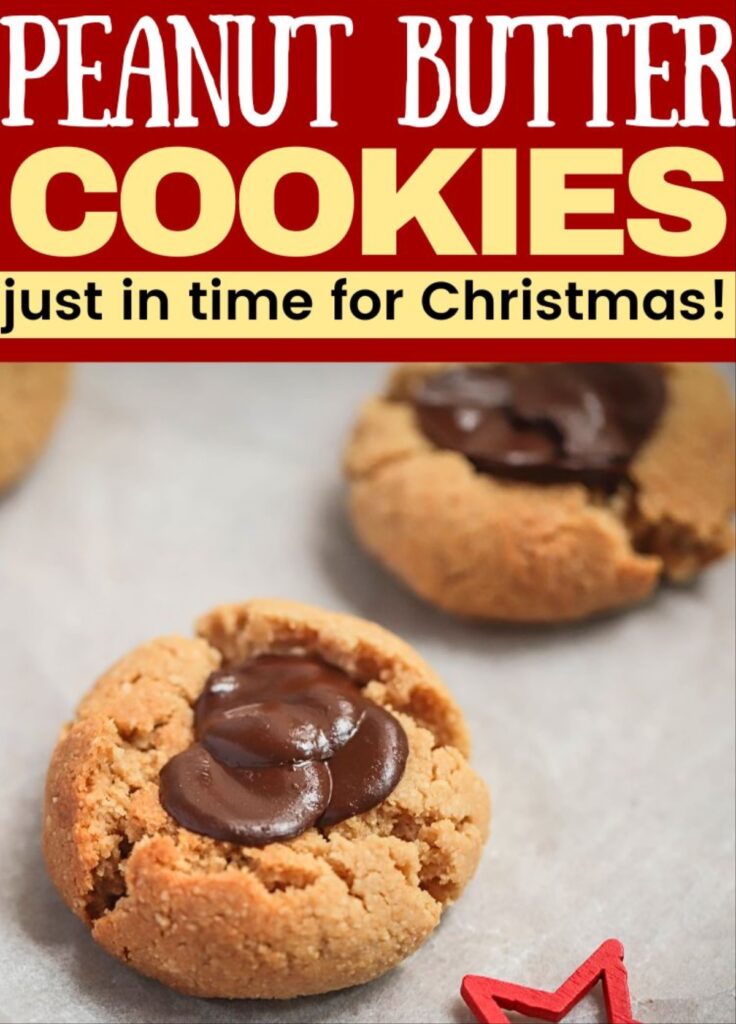 Ingredients
RELATED: Vegan Trail Mix Cookies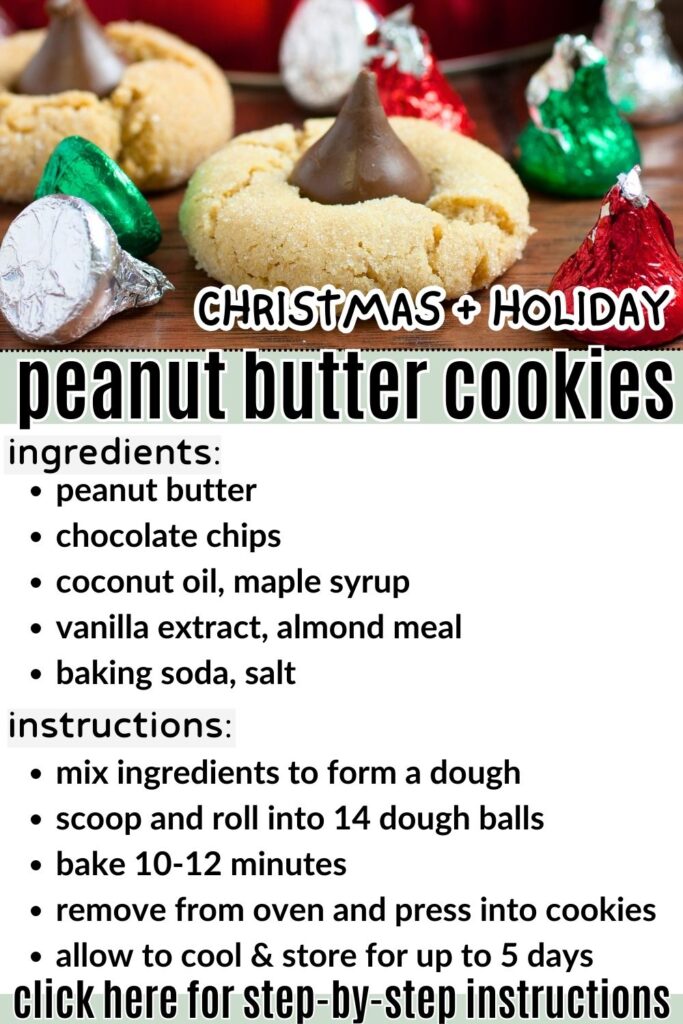 Instructions
Preheat the oven to 350°F (180°C). Line a baking sheet with baking paper.
In a small bowl, mix together the peanut butter, coconut oil, maple syrup, and vanilla extract until well combined.
In a large bowl, mix the almond meal, baking soda, and salt. Fold the wet ingredients into the dry and stir until fully mixed and a dough has formed.
Scoop out the dough and roll it into 14 balls, placing them on the baking sheet.
Place the baking sheet into the hot oven and bake for 10-12 minutes or until the cookies are lightly golden.
Remove the sheet from the oven and use the back of a spoon to gently press down a well in the center of the cookies, placing a few chocolate buttons in the well.
Place the cookies onto a wire rack to cool completely.
Store in an airtight container for up to 5 days.
RELATED: Simple Vegan Oat Cookies (Easy Breakfast On The Go)
Serving Suggestions
Enjoy these Peanut Butter Christmas Cookies with a glass of cold milk or a cup of hot cocoa. They are perfect for holiday parties, cookie exchanges, or as a sweet treat for yourself.
Tips and Tricks
If you prefer a sweeter cookie, you can add a bit more maple syrup to the dough.
To make things sweeter AND reduce calories, consider using an artificial sweetener with zero calories!
Customize these cookies by adding chopped nuts, dried fruits, or your favorite holiday spices.
Make sure to watch the cookies closely while they are baking, as they can quickly go from golden to overcooked.
RELATED: Dairy-Free Pumpkin Spice Smoothie Recipe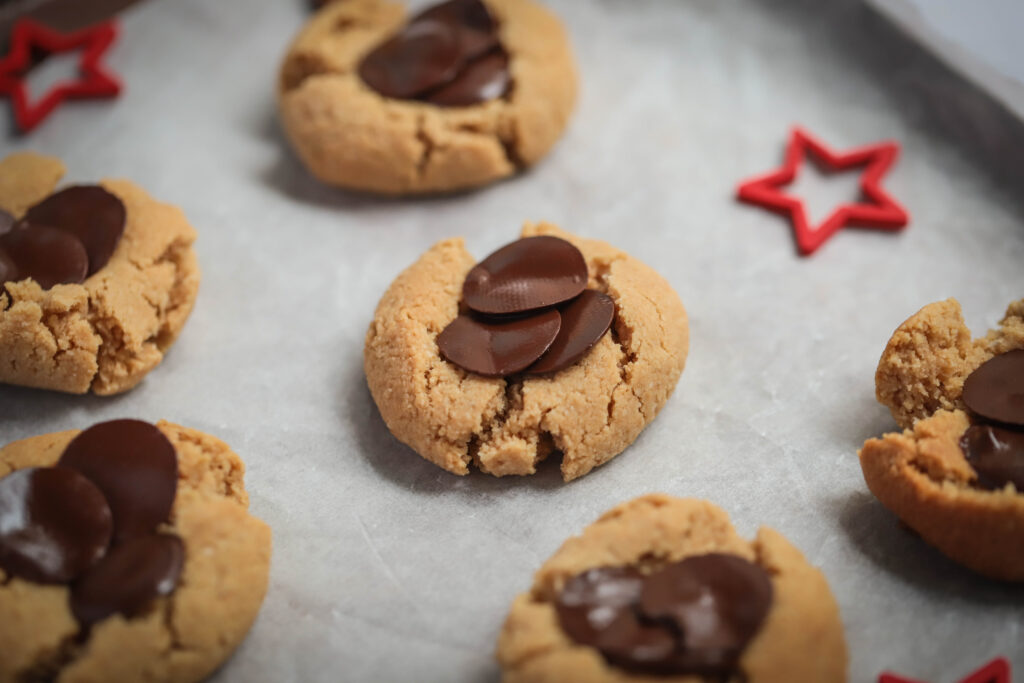 Peanut Butter Christmas Cookies
These Peanut Butter Christmas Cookies are a simple and delicious way to spread holiday cheer. With their rich peanut butter flavor and festive chocolate buttons, they're sure to become a family favorite.
Enjoy baking and sharing these cookies with your loved ones during this special time of year!