Fall is in the air, and what better way to embrace the season than with a delicious Pumpkin Spice Smoothie?
This dairy-free pumpkin spice smoothie is not only perfect for autumn but also makes a delightful addition to your holiday menu.
Packed with the flavors of pumpkin pie, it's a guilt-free treat or breakfast that will keep you full and satisfied.
Let's see how to make it!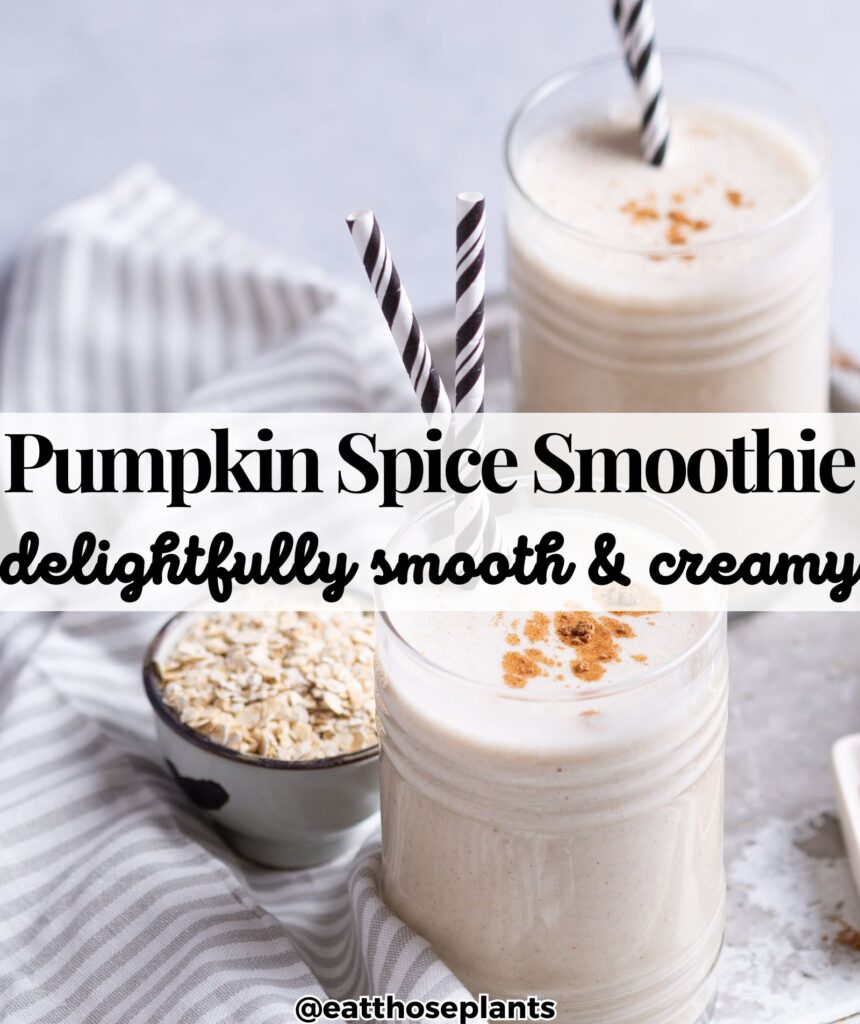 This post contains affiliate links, which means if you click a link and make a purchase, I may earn a small commission at no additional cost to you. See the full details
here
.
Recipe Overview
Prep Time: 5 minutes
Cook Time: 0 minutes
Calories: 368 per serving
Fats: 12g
Carbs: 54g
Protein: 16g
Note: The nutrition information is based on the basic recipe without the addition of protein powder.
RELATED: 16 Weight Loss Smoothie Recipes To Burn Fat Fast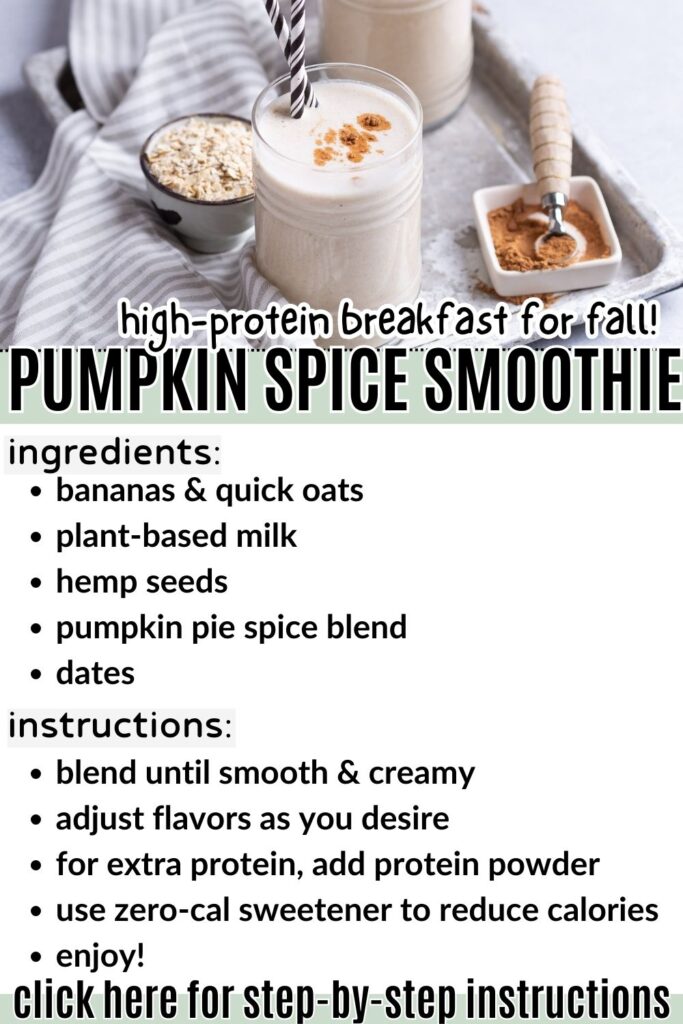 RELATED: High-Protein Berry Smoothie Bowl (Vegan Breakfast On The Go)
Ingredients
2 ripe bananas (you can freeze them for a creamier smoothie)
2 ½ cups (360ml) soy or other plant-based milk
2 tbsp. hemp seeds
¾ tsp. pumpkin pie spice blend
2 soft dates
½ cup (45g) quick oats
Instructions
Place all the ingredients (bananas, plant-based milk, hemp seeds, pumpkin pie spice blend, dates, and quick oats) into a blender.
Blend until the mixture is smooth and creamy. If you prefer a thicker consistency, you can add more oats.
Taste and adjust the sweetness and spice level as needed. You can add more dates or pumpkin pie spice blend if desired.
For an extra protein boost, consider adding vegan protein powder at this stage. Start with one scoop and adjust according to your preferences.
Once your smoothie is well blended and reaches your desired consistency, it's ready to serve.
Optional: Sprinkle some extra pumpkin pie spice blend on top before serving for that extra seasonal touch.
Serving Ideas
Pour your Pumpkin Spice Smoothie into a glass or mason jar, and garnish with a sprinkle of cinnamon or a dollop of whipped cream for a special treat.
Pair it with a warm slice of pumpkin bread for the ultimate autumn experience.
Enjoy it as a quick and nutritious breakfast or a satisfying snack anytime during the day.
Benefits of Pumpkin Spice Smoothie
Perfect for Fall: Embrace the cozy vibes of autumn with this delicious smoothie that captures the essence of pumpkin pie.
Holiday Delight: Serve this smoothie during the holidays to impress your guests with its seasonal flavors.
Keeps You Full: The combination of oats and bananas provides a lasting feeling of fullness, helping you stay satisfied.
Weight Loss Friendly: This smoothie is a nutritious and low-calorie option for those looking to manage their weight.
Protein Boost: Incorporate vegan protein powder to make it a high-protein meal, perfect for post-workout recovery or as a meal replacement.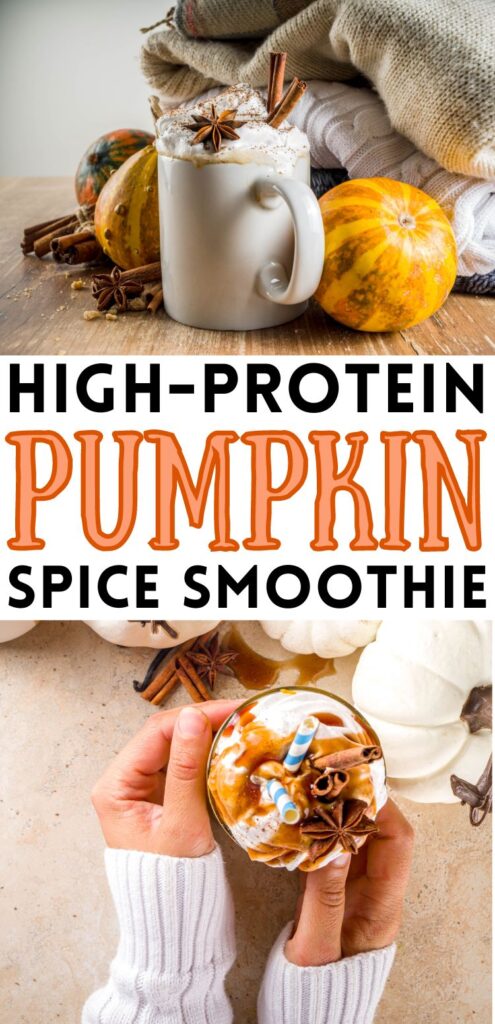 Whether you're looking for a healthy snack or a tasty breakfast option, this Pumpkin Spice Smoothie has you covered.
It's a delightful way to enjoy the flavors of fall while staying on track with your nutrition goals.
Cheers to a cozy and nutritious autumn!