Looking for a leaner way to satisfy your sweet tooth? These vegan banana muffins are just what you need!
This simple oil-free plant-based dessert is ready in just 30 minutes, and the muffins come out so moist and flavorful, they're the perfect breakfast or snack to help you on your plant-based or vegan journey!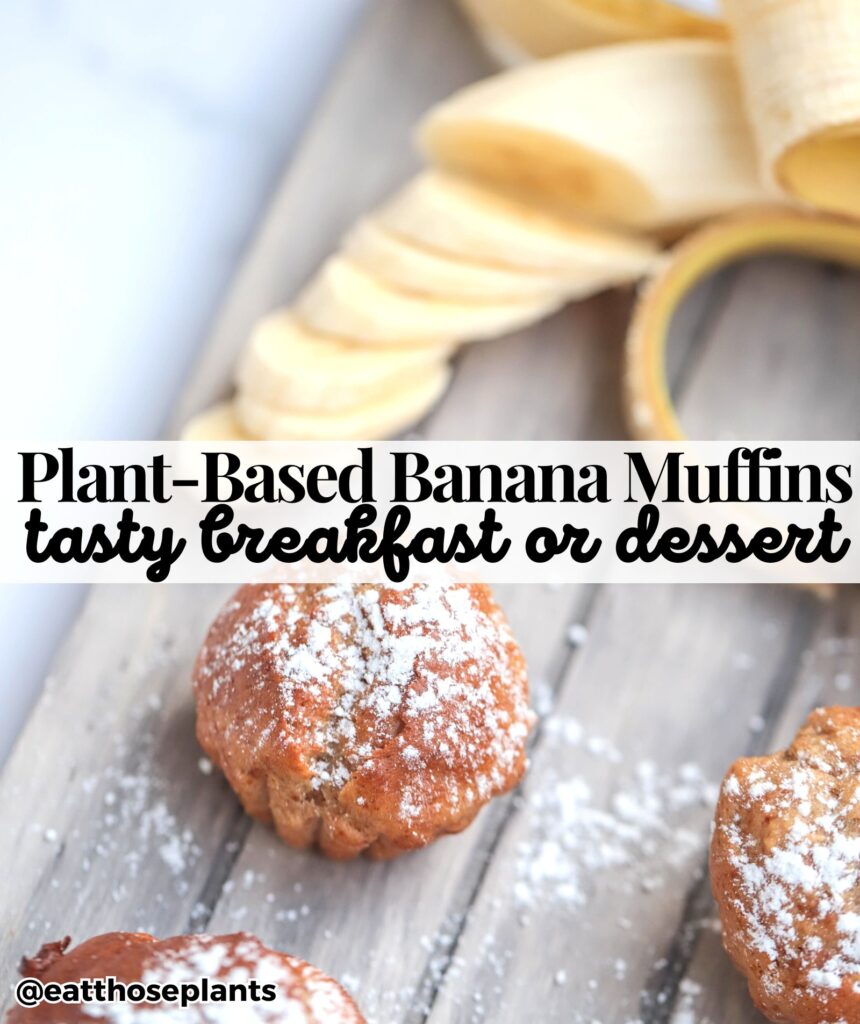 This post contains affiliate links, which means if you click a link and make a purchase, I may earn a small commission at no additional cost to you. See the full details
here
.
Vegan Banana Muffins Recipe Overview
Makes: 12 muffins
Preparation Time: 10 mins
Cooking Time: 20 mins
Calories per Serving: 167
Fat: 5g
Carbs: 28g
Protein: 4g
Fiber: 2g
Dietary Information: Dairy-Free (DF), Vegan (V), Maple Syrup (MP)
RELATED: Vegan Carrot Cake With Cream Frosting
Vegan Banana Muffins Ingredients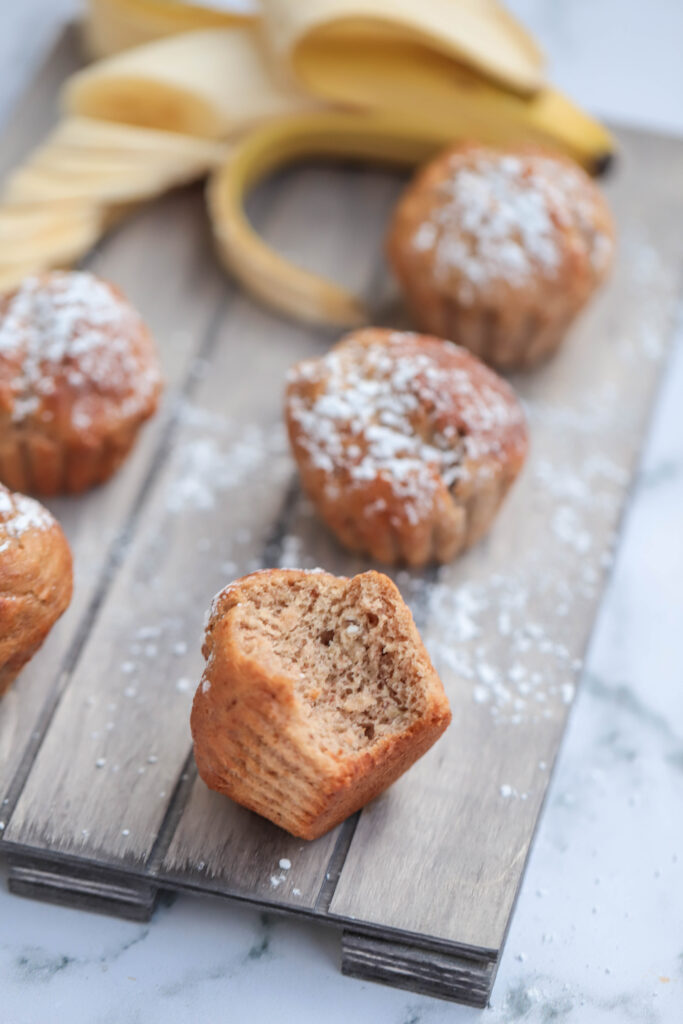 14 oz. (400g) peeled bananas
½ cup (120ml) maple syrup
½ cup (125g) peanut butter
1 cup (120g) all-purpose flour
1½ tsp. baking powder
½ tsp. baking soda
¼ tsp fine sea salt
RELATED: Chewy Cranberry Oatmeal Cookies (Plant-Based)
How to Make Vegan Banana Muffins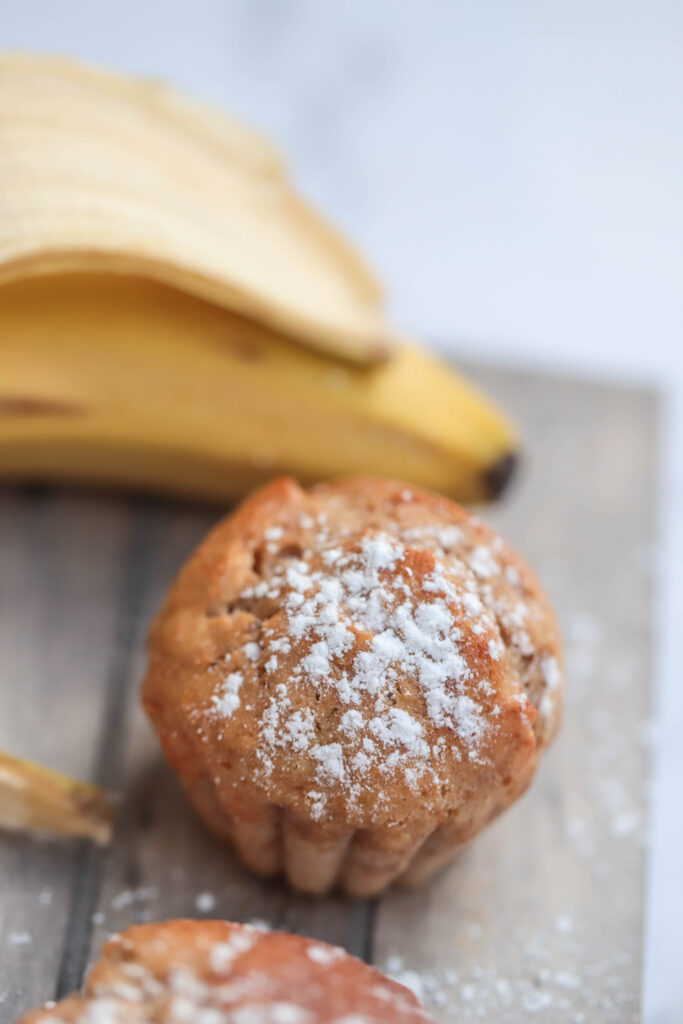 1. Preheat and Prep:
2. Blend Those Bananas:
Place the peeled bananas into a food processor and blend until they become smooth and creamy. Alternatively, you can mash the bananas with a fork.
3. Mix in the Goodness:
To the mashed bananas, add the maple syrup and peanut butter. Blend again to create a luscious mixture.
4. Flour Power:
Now, it's time to introduce the dry ingredients. Add the all-purpose flour, baking powder, baking soda, and a pinch of salt. Stir until all the ingredients come together to form a cake batter.
5. Fill Those Muffin Cases:
Divide the batter equally among 12 muffin cases. This ensures each muffin gets its fair share of deliciousness.
6. Bake and Enjoy:
Place the muffin tray in the preheated oven and bake for approximately 20 minutes, or until a toothpick inserted into the middle of a muffin comes out clean.
Once they're done, remove the muffin tray from the oven, and carefully transfer the muffins onto a wire rack. Let them cool completely before indulging in their delightful goodness.
RELATED: Vegan Trail Mix Cookies
Banana Muffins Serving Suggestions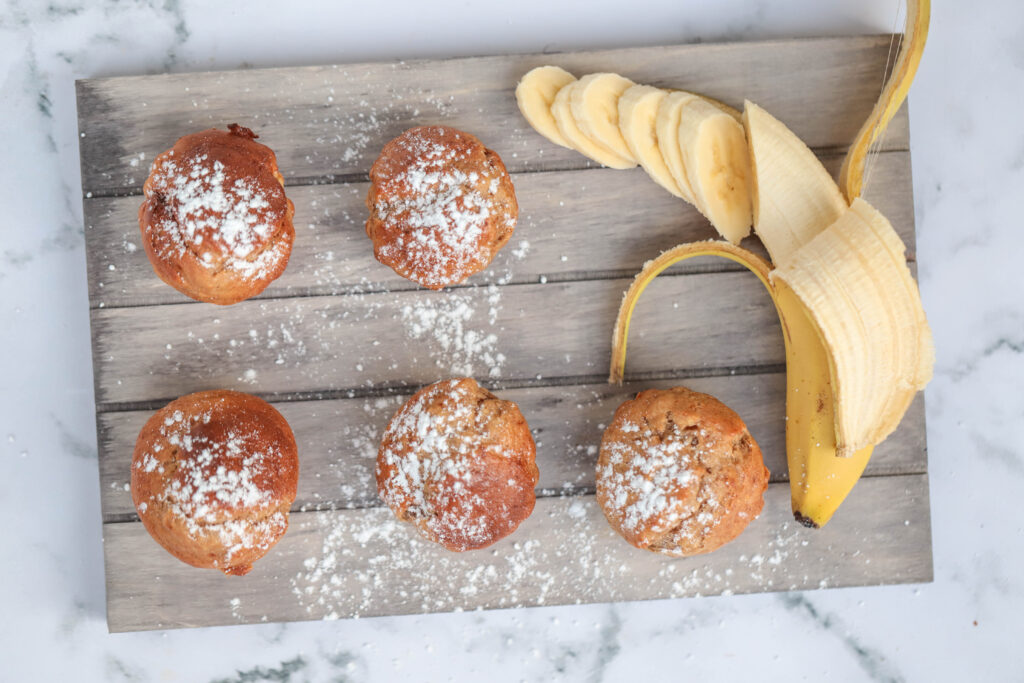 Now that you've crafted these delectable Vegan Banana Muffins, let's see how to eat them!
These muffins are super versatile, making them an ideal addition to various occasions and settings.
1. Breakfast: Start your day on a sweet note by enjoying a warm Vegan Banana Muffin alongside a cup of your favorite morning beverage. Whether it's a piping hot cup of coffee or a soothing herbal tea, it's such a healthy way to start your day!
2. Afternoon Pick-Me-Up: Feeling that afternoon slump? Grab a muffin as a satisfying and energizing snack.
Its natural sugars and complex carbs provide a gentle energy boost without the crash you might experience from sugary snacks.
Pair it with a piece of fruit for a well-rounded, wholesome treat.
3. Plant-based Dessert: If you're still feeling a little hungry after dinner – try one of these muffins as a lighter dessert option!
4. Picnic or Party Pleaser: If you're hosting a picnic or a gathering, these muffins are the perfect addition to your spread. Pack them along with some fresh fruit and a variety of nut butter dips for a crowd-pleasing snack that everyone can enjoy.
5. Nutty Twist: For an extra layer of indulgence, consider topping your muffins with a sprinkle of chopped nuts, such as walnuts or almonds. Not only does this add a delightful crunch, but it also complements the nutty undertones of the peanut butter.
These Vegan Banana Muffins are a guilt-free treat that's perfect for breakfast, a snack, or whenever your sweet cravings strike.
With the natural sweetness of bananas and the nutty richness of peanut butter, these muffins are sure to become a household favorite.
Plus, they're vegan and dairy-free, making them an excellent choice for various dietary preferences.
Whip up a batch today and savor the goodness of homemade, healthy muffins. Enjoy!
RELATED: Simple Vegan Oat Cookies (Easy Breakfast On The Go)